Experience
You have a broad knowledge of web technologies
You're experienced in Drupal 7, 8 and 9 site building, including commonly used core and contributed modules
You're comfortable with Drupal module development and the Drupal API
You're experienced in working with APIs to create integrated platforms
You've worked with content migration from a range of sources into Drupal
You know how to optimise your code for performance, security and maintainability.
You're familiar with best practice in SEO and structured data
You're keen on web standards (e.g. WCAG accessibility) and are a stickler for quality
You're imaginative, and can tailor solutions to match client budgets and deadlines
You've worked directly with clients, on new developments and providing technical support
Responsibilities
Building new digital platforms from the ground up with Drupal, as part of our Drupal team
Extending existing Drupal platforms
Working with our wider team to define and develop client solutions
Providing support to our clients as part of our technical team
Evaluating new technology and techniques to improve our products and processes, and putting these into practice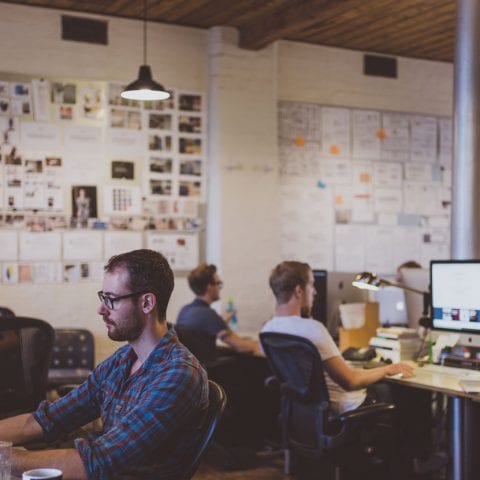 Want to know more?
Person
We're looking for somebody who is friendly, positive and hungry to contribute as part of our team.
Excellent verbal and written communication
Excellent self management, working as part of a distributed team
The ability to handle a varying workload while maintaining a high quality of work
Strong analytical, problem solving, and debugging skills
We'll offer
In return for being the right candidate, we'll offer:
Salary, annual leave and kit: a salary between £50k and 60k (dependent on experience), 25+ days annual leave (plus the 8 statutory days) and necessary kit (laptop, monitors etc).

Professional development: conferences, workshops, seminars, courses and webinars are all there for the taking.

Healthcare and pension plans.

Flexibility: we work remotely, travel to team meetings in the Leicester office will happen periodically (e.g. once a quarter).

Job Types: Full-time, Permanent

Salary: £50,000.00-£60,000.00 per year

Benefits:

Additional leave
Casual dress
Cycle to work scheme
Flexible schedule
Private medical insurance
Referral programme
Sick pay
Wellness programmes
Work from home
Un.titled
We're a full-time team of 18 working with arts cultural, NfP, retail and commercial clients. We focus on open source technology (Drupal and WordPress are our development and publishing platforms of choice) and as an agency, we're obsessed with user experience and user led digital design and delivery. You'll be part of a great team working alongside other developers, designers and project managers delivering great projects to good clients who make a real difference to the world. You'll also be part of the open source revolution.
One of the key reasons for working @ Un.titled is that you get to work with an outstanding roster of organisations. Positive clients and positive ongoing relationships are crucial to continued success.
Un.titled is part of the Williams Commerce group of companies.
How to Apply:
Please email [email protected], include a covering note explaining why you're the perfect candidate and attach your CV, or apply via Indeed.com.
Un.titled is an equal opportunities employer. No agencies thank you.