Your Background
This is an opportunity for an experienced Sales Development Representative join a High Growth eCommerce agency based in Leicester. With a platform agnostic approach, the agency uses a range of e-commerce platforms to help clients grow their online businesses across the globe. In this role you would also be supported by a dedicated in-house Digital Marketing Team and wider team of over 100 people in total.
Role & Responsibilities
Roles and Responsibilities:
§ Follow-up on inbound and outbound leads and provide appropriate information to foster lead relationships
§ Research accounts, identify key players, generate interest, and develop accounts to stimulate opportunities
§ Develop and execute on a strong prospecting plan of attack, including email and call scripts
§ Nurture new marketing leads by educating and developing prospects until they are ready to speak with a member of the sales team
§ Interact with prospects via telephone and email with a high attention to detail
§ Maintain detailed documentation and analysis of leads in CRM, presently Pipedrive
§ Research target leads and create analysis of the prospect before handing them off to an Account Executive, Sales Director or sales team
§ Educate leads on the Williams Commerce value proposition, be able to react to objections and competitive questions and nurture them until they are qualified and ready to talk with a Business Development Manager, Sales Director or the sales team
§ Provide the sales team with detailed information about the lead
§ Schedule appointments, demos and introduce leads to their new point of contact within the sales team
§ Consistently achieve qualified opportunity quotas to ensure revenue objectives
Skills Required:
§ Proven business development success through effective use of available sales tools and resources
§ Demonstrated ability to collaborate with a distributed sales team
§ Capability of understanding customer pain points, requirements and correlating potential business to value that can be provided by Williams Commerce
§ Strong and professional communication skills -- written, verbal, presentation
§ Aptitude to manage numerous requests and time demands concurrently, while achieving production goals from assigned territory or set of accounts
§ Promotes a strong sense of urgency for reaching goals and key deliverables. Acts without being told what to do. Brings new ideas to the company
§ Contributes fully to the team effort and plays an integral part in the smooth running of teams without necessarily taking the lead
§ Drive, Grit, Team Oriented: strong desire to compete and win
§ BA/BSc degree or relevant experience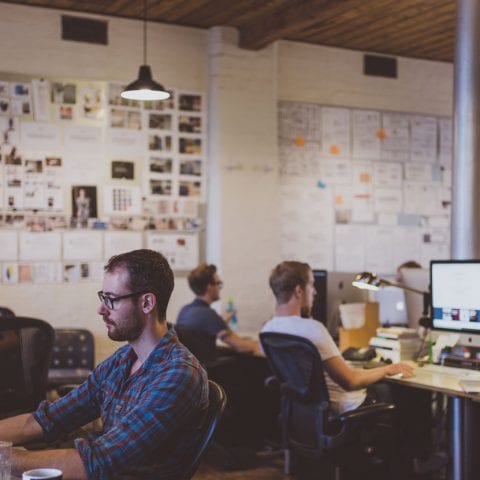 Want to know more?
In return for being the right candidate, we'll offer:
§ Fantastic induction and training into a busy agency environment at newly renovated and energetic offices in the heart of Leicester city centre
§ Salary starting from £30,000 per annum
§ 25+ days annual holiday plus bank holidays
§ Private health care and pension
§ Flexible working opportunities
§ Cycle to work and technology schemes
§ Enhanced sick pay and family friendly policies
Job Types: Full-time, Permanent
How to Apply:
To apply for this position, please apply via Indeed.com.
Un.titled is an equal opportunities employer. No agencies thank you.