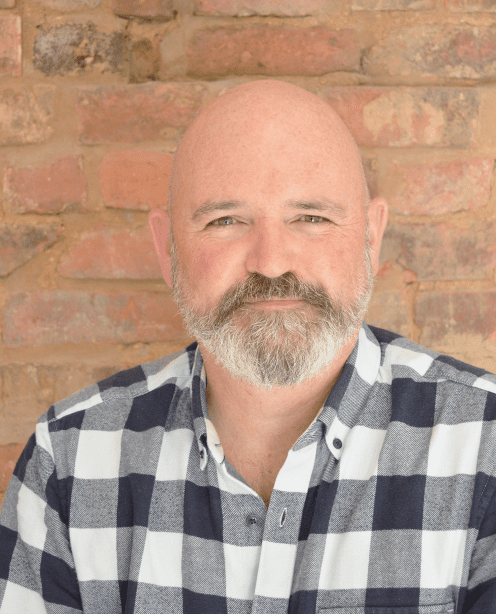 Brian Healy
In his time Brian has worked across a range of digital disciplines - design, content production, project and account management, UX and of course making lots of tea.

Today, along with Keri and Michael, Brian heads up Un.titled, winning new work, helping develop long-term value - for both clients and Un.titled - and nurturing the right team to deliver our projects.

Brian still makes good tea but more importantly tries to ensure that Un.titled doesn't just meet expectations in our projects, but exceeds them.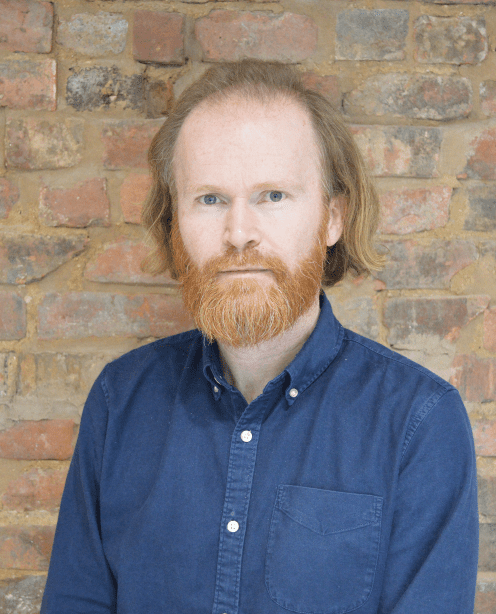 Michael Kent
Michael has been writing software, building IT platforms and running teams for twenty years.

After a decade building trading platforms for investment banks, he joined Tincan in 2009 and has been working to create great user experiences and efficient, effective client platforms ever since.

He's responsible for the delivery of Untitled's products and services, and how we work together to deliver them.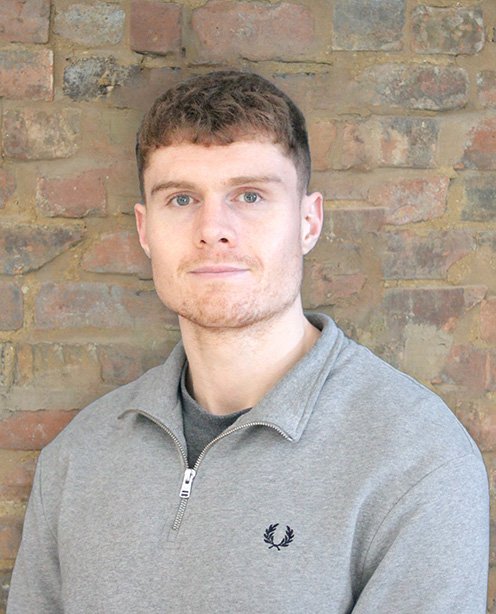 Ben Clarke
Ben brings experience in leading marketing teams and providing growth strategies at both agencies as well as client-side. Ben adopts a data-driven approach to scale brands by driving more leads, increasing conversion rate and growing average order value.

Outside of marketing, Ben has a keen interest in sport, particularly following his beloved Leeds United and boxing.
Miruna Sfat
With a passion for developing brands, digital roadmaps and long-term partnerships, Miruna heads the Marketing team. We support our clients with everything from technical SEO during website migrations to implementing digital marketing strategies across Paid Media, SEO, Email, Affiliates Marketing and more to help them achieve their online goals.

Miruna has over 8 years of experience in digital marketing, having started at Williams Commerce in 2015 and became part of the Un.titled team when the company was acquired in 2017.

A veritable coffee addict and big foodie, Miruna likes catching up on her Netflix watchlist in her spare time or trying out new recipes for her toddler.'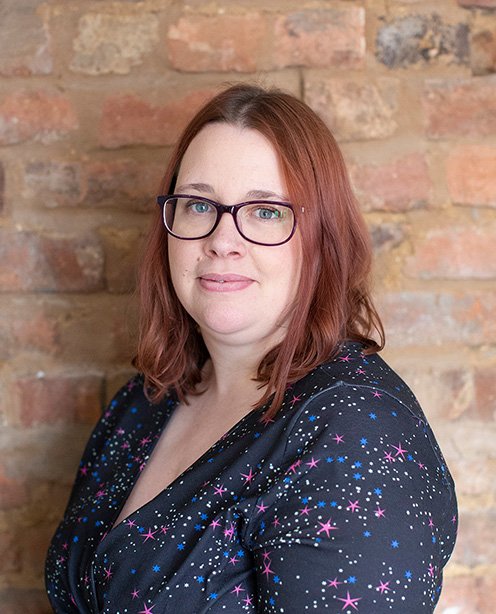 Amanda Matthews
Amanda is a technically-minded problem solver with a degree in graphic design.

With more than 8 years of experience in project management, Amanda previously worked in the education sector before joining Un.titled. She has experience across development and design projects, and enjoys learning new things to support her work.

Amanda is also fond of baking and generally making a mess in the kitchen.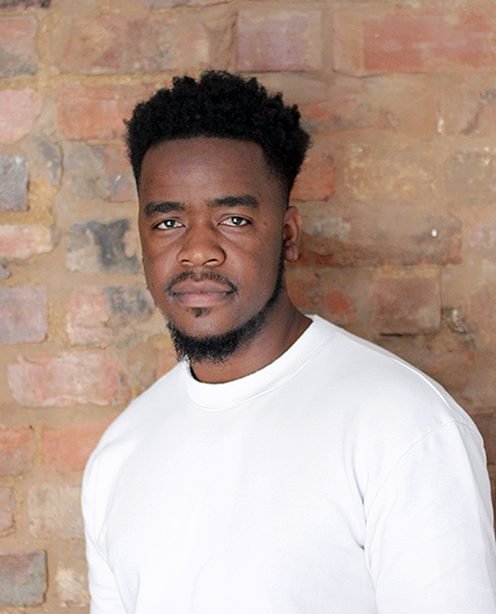 Felix Jokonya
Felix is a Computer Engineering graduate from Nottingham Trent University, and completed a Master's degree in Project Management prior to joining the Un.titled team.

With a range of skills and knowledge gained from both degrees, Felix is excited to join the Project Management team here at Un.titled. He enjoys learning new things and working with different people and is excited to be working with new clients, developers and designers.

Outside of work, you will find Felix either playing football, watching football or gaming on the Xbox (most likely a football game). He also really enjoys travelling.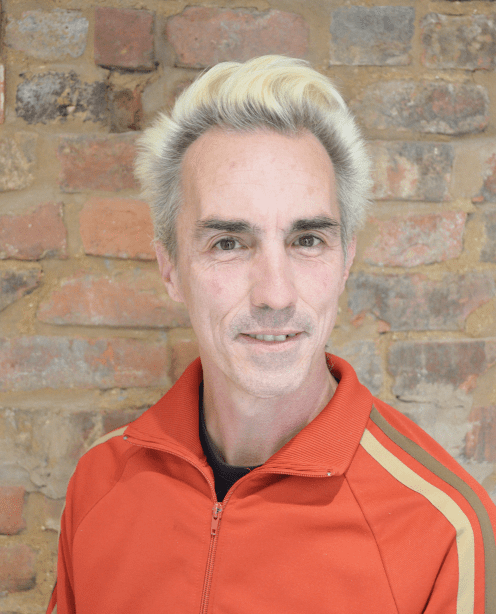 Ben Henshall
Ben's role is to put user experience (UX) at the heart of our creative process.

Ben enjoys helping solve real-life problems and the opportunity for creativity and innovation that UX design offers. He runs client workshops to define the user experience requirements and helps define the content model.

He then works to craft beautiful front-end solutions to clothe the new digital solution.

Ben's home is a boat in London, and he loves spending time in nature within the city and living within a great creative community. He's also a wannabe bassist and spends plenty of time reading.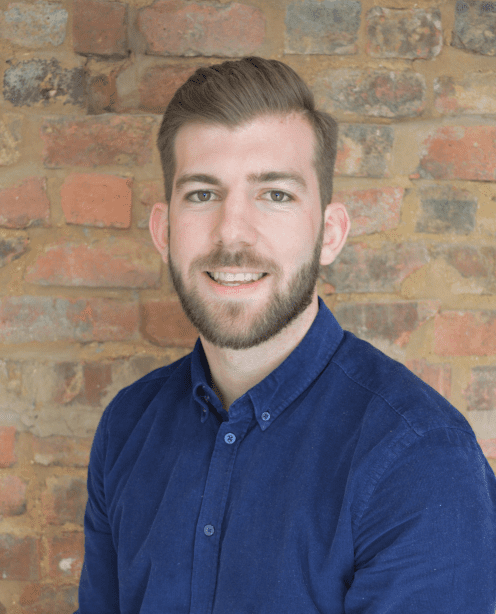 Andy Lally
A Graphic Design graduate from De Montfort University, Andy brings a selection of design and digital skills to the Un.titled team. He forms part of our UX and UI team, working to enhance the vibe and feel of our client's website

When not at work, Andy can be found supporting his beloved Leicester Tigers. He also likes to get out into the great outdoors, and loves a city break when possible.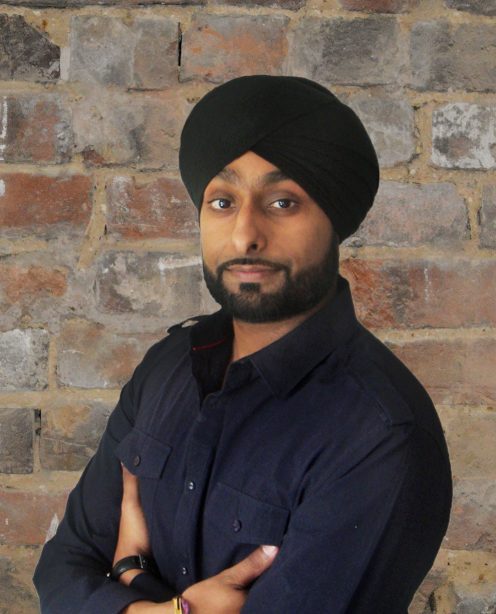 Kultar Ruprai
Kultar is one of our design leads, joining Un.titled in March 2020. He brings more than 15 years of design experience to the fold, with UX, UI, branding and design strategy expertise aplenty.

Kultar has always looked to expand his skill set, and has learnt relatable design skills such as photography, coding, and design analysis tools.

Away from work, Kultar likes to read, write and keep fit. He runs regularly and signs up to as many races as possible, be it a 5K, 10K or half marathon.

Kultar is also big on travelling, and loves to get out to see the world as much as possible.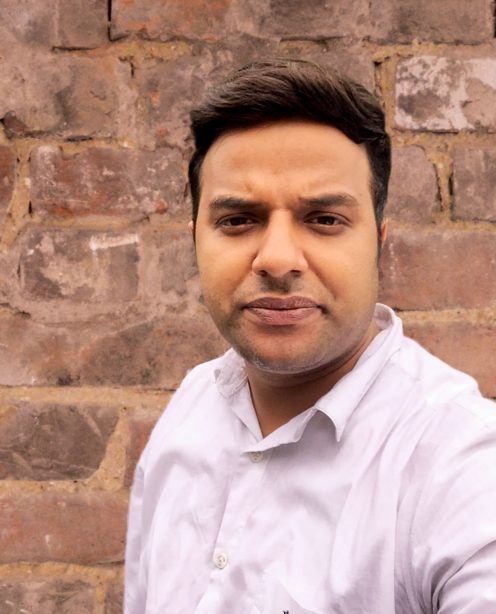 Lakshman Pandey
Lakshman is a highly-experienced full stack developer and team manager with many years working with in the CMS (WordPress and Drupal), CRM, ERP and digital payments spaces. He also has extensive experience working in database design.

Lakshman is developing his skill-set to include machine learning.

Outside of work, Lakshman enjoys singing, reading books, event planning and management, and cooking.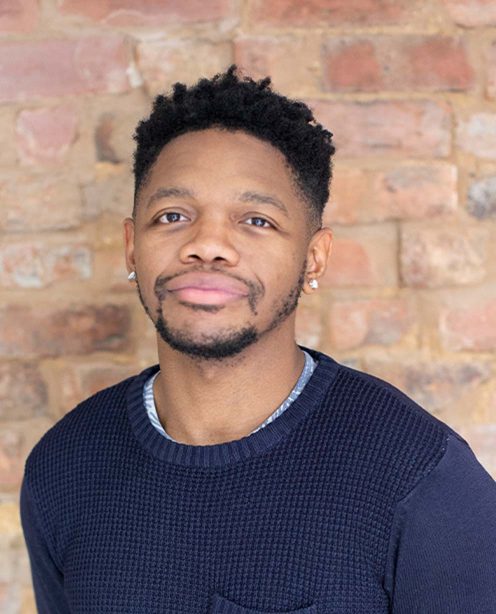 Angelou Jeffers
Angelou joined the Un.titled team in February 2020 having worked as a developer since 2016. He is completely self-taught, with a strong passion for coding, web development and ecommerce.

A strong team player with great dedication to his role, Angelou will always do what it takes to hit deadlines. He has a vast range of front-end experience, including Shopify, Drupal & React JS.
Despite having an Economics degree, Angelou ended up in the coding world and has never looked back.

In his spare time, Angelou does football, boxing and running, as well as enjoying long walks and travelling. He also speaks pretty good Spanish!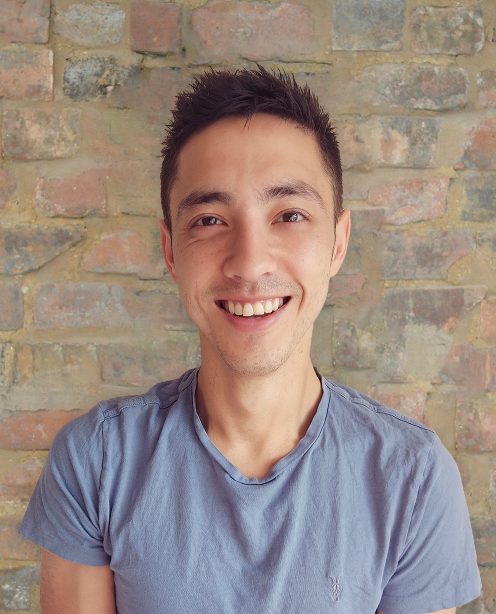 Robert Lambert
The bridge between UX, visual design, content and the CMS, Robert's primary role is to interpret the UX and visual designs and turn them into fully responsive, interactive themes. He's a full-stack PHP developer with a passion for adhering to coding standards.

Robert has been developing professionally for six years and is skilled in Drupal, WordPress, Symfony, Laravel, VueJS, React, Foundation, CSS Grids and Bootstrap.

Outside of work Robert has a big interest in racket sports playing badminton and tennis. He's also massive food lover who loves to eat out and walk his two lovely beagles Archer and Skye.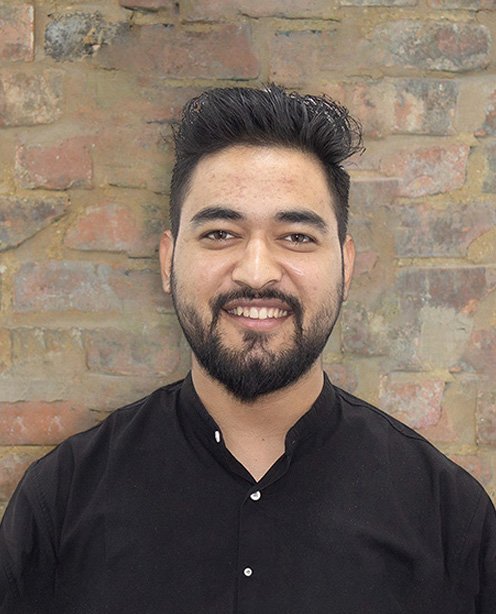 Abhilash Sharma
Abhilash, graduate of Govt. Polytechnic College in Kangra, India, Abhilash has worked in the field of code writing and optimizing web pages and mobile applications for the past two years. 
He has a high level of attention to detail, bringing this skill to Un.titled's quality assurance and business assurance capabilities.   Abhilash likes listening to Music, Trekking, Hiking and Travelling.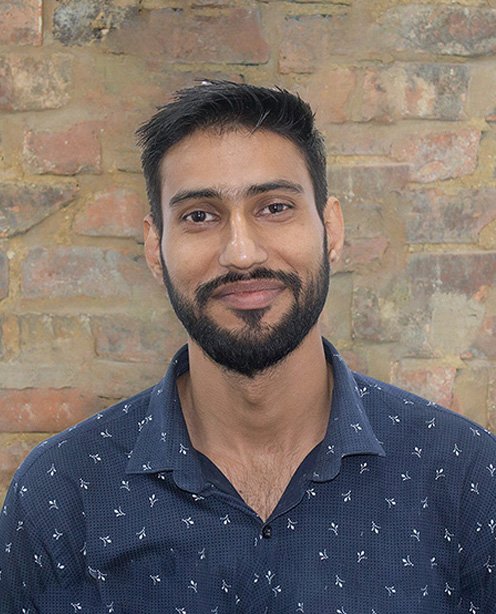 Keshav Kumar
An MCA graduate of BRABU Muzaffarpur, India, Keshav has worked in the field of Drupal Backend Development for the past 2 years.  
As a member of the Untitled Team, Keshav has been instrumental in developing and maintaining the backend of various Drupal-based projects.
He has a keen eye for detail and is dedicated to delivering high-quality code that is both efficient and reliable. Away from work, Keshav likes listening to music and playing Cricket.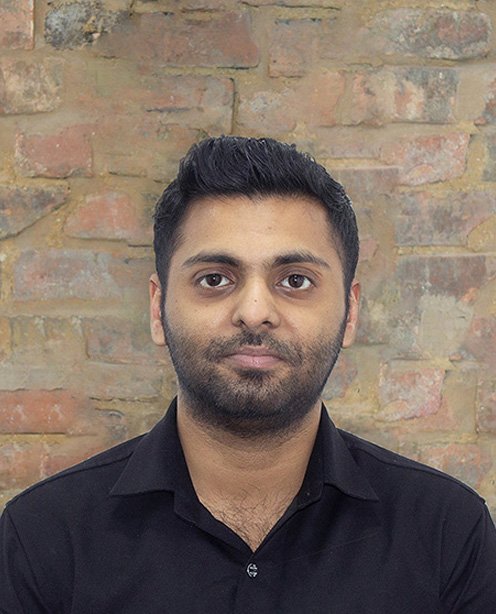 Vaibhav Khatri
A graduate of Panipat Institute of Engineering and Technology in Panipat, India. I have a work experience of almost 2 years in the Front end development.

Working with the latest Front End development so that applications are easy to handle and fast to execute.
The best way to spending spare time is playing football and watching movies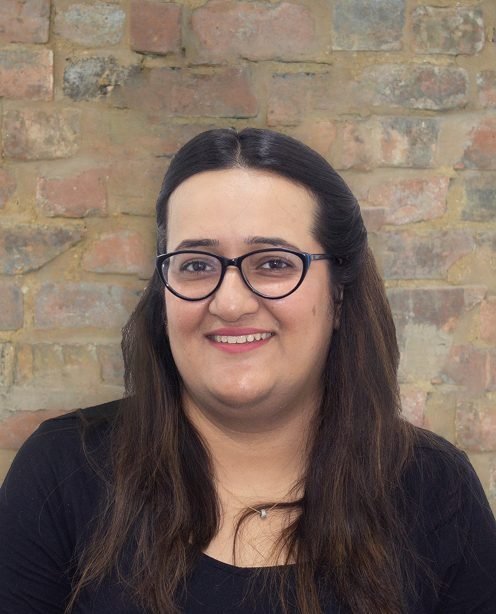 Kanika Koura
Kanika is Prince 2 certified Project Manager with 3+ years of experience owning all of the lifecycle to deliver projects.

Experience in managing multiple IT projects in ecommerce on various platforms like Magento, Big commerce, Drupal etc. Understand the value of commitments to delivery made by a development team.

Outside work you will find me mostly binging on Netflix series and petting stray dogs.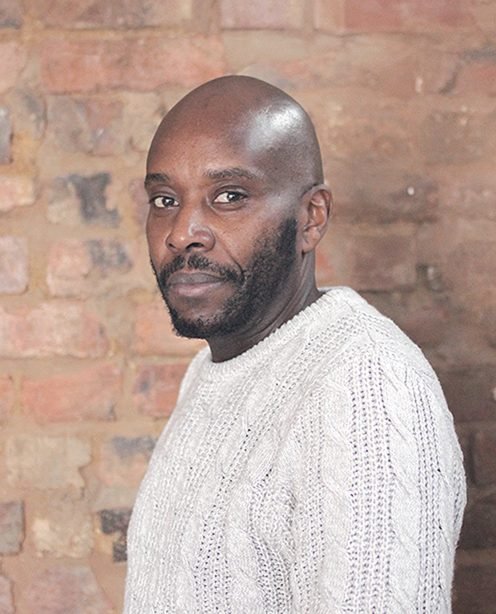 Paul Ngoie
Paul has extensive knowledge in SEO spanning over 14 years, having extensively worked in some of the most competitive verticals online, including iGaming, ecommerce, fashion retail, SaaS both in UK and Internationally.

A passionate digital marketing expert with a track record of success in delivering effective SEO and digital strategies for various industries and sectors.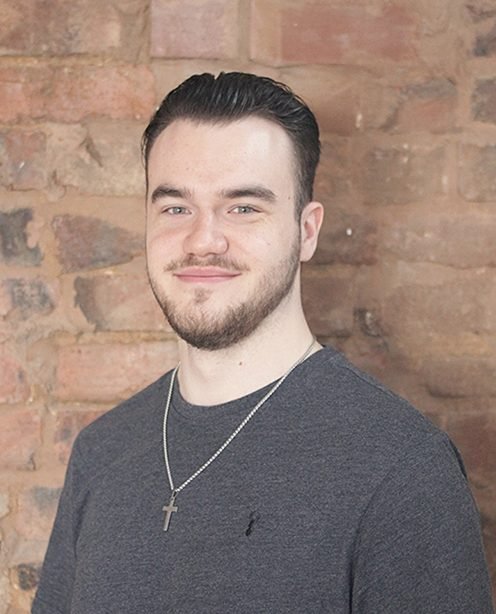 Jordan Barnes
Jordan is a coffee-fueled, results-driven digital marketing specialist with 4 years of experience across a variety of areas including copywriting, paid media management, SEO, email marketing and overall strategy.

Jordan shares our belief that continual improvement and development is key to long-term success. This is why everyone in the team, including Jordan spends time every day on learning and building new skills.

Jordan brings this energy and focus to every client we work with, dedicated to delivering action towards the results that are most important to you.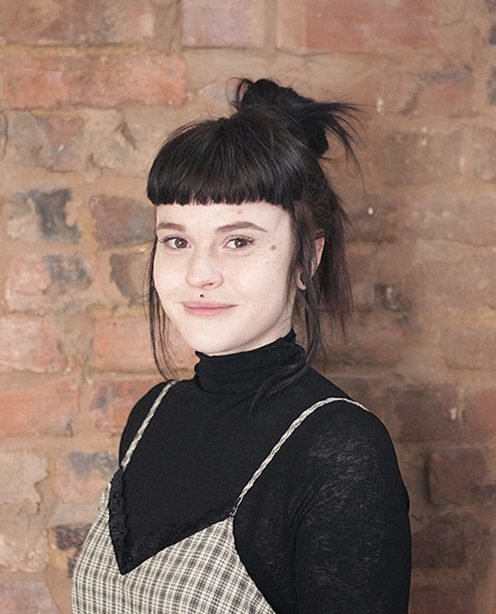 Martha King
Martha is a Marketing Executive with a love for all things creative.

After graduating from DMU with a degree in Fine Art, Martha delved into the world of ecommerce before joining our team in 2023.

Now, as a Marketing Executive at Untitled, she's honing her skills and learning everything there is to know about the ever-evolving world of digital marketing.

In her downtime, Martha can usually be found spending time with her cats & making art.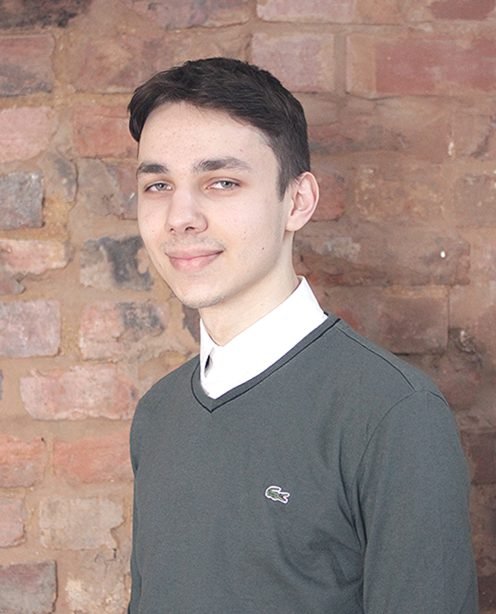 Michal Macioszek
Michal is a Mechanical Engineer graduate from De Montfort University, with a Master's degree in Engineering Management.

Leveraging his knowledge in engineering and management along with his critical thinking, analytical reasoning and problem-solving skills, Michal wants to help accelerate digital commerce. He is extremely looking forward to working with different people as well as learning many new skills.

Michal loves listening to music, practically whenever he can, and outside of work enjoys making it too. He also really enjoys gaming, Esports, windsurfing and learning new skills (currently coding and cooking)