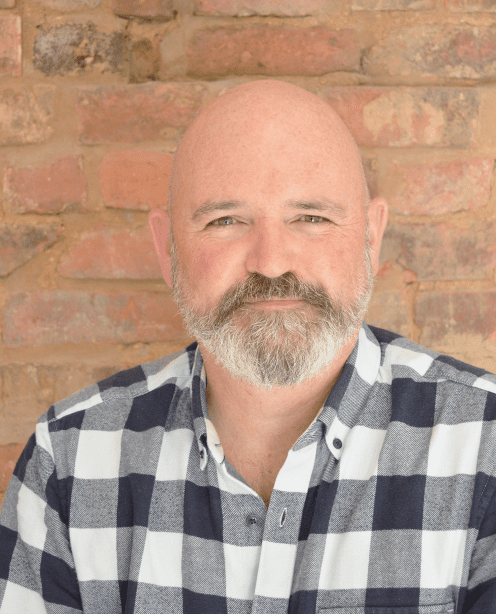 Brian Healy
In his time Brian has worked across a range of digital disciplines - design, content production, project and account management, UX and of course making lots of tea.

Today, along with Keri and Michael, Brian heads up Un.titled, winning new work, helping develop long-term value - for both clients and Un.titled - and nurturing the right team to deliver our projects.

Brian still makes good tea but more importantly tries to ensure that Un.titled doesn't just meet expectations in our projects, but exceeds them.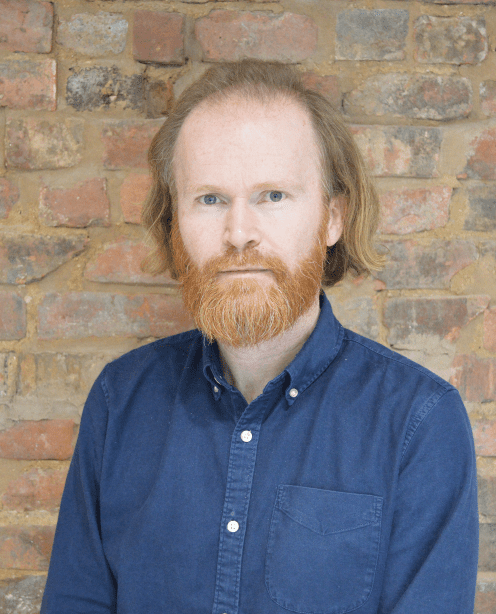 Michael Kent
Michael has been writing software, building IT platforms and running teams for twenty years.

After a decade building trading platforms for investment banks, he joined Tincan in 2009 and has been working to create great user experiences and efficient, effective client platforms ever since.

He's responsible for the delivery of Untitled's products and services, and how we work together to deliver them.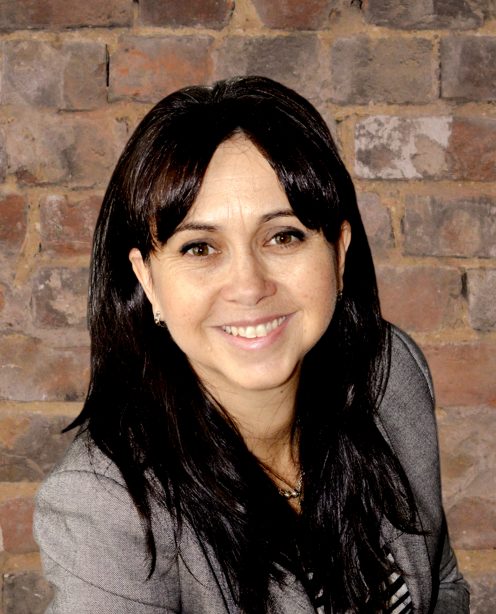 Keri Williams
Keri grew up in a small town in Victoria, Australia and graduated with a Bachelor of Education.

A previous life included roaming the world in search of the best dive spots, teaching PE in a secondary school in Chennai, India and London, working with brands like Tooheys, Baileys and Smirnoff Vodka, living on the beach in Mauritius and Seychelles for two years (working!), running an online fancy dress start-up business, before jointly founding Williams Commerce in 2009.

Now Keri's world revolves around all things digital marketing and creative design. Keri now heads up the marketing efforts for the Un.titled team and makes sure we get the word out about the great work we do.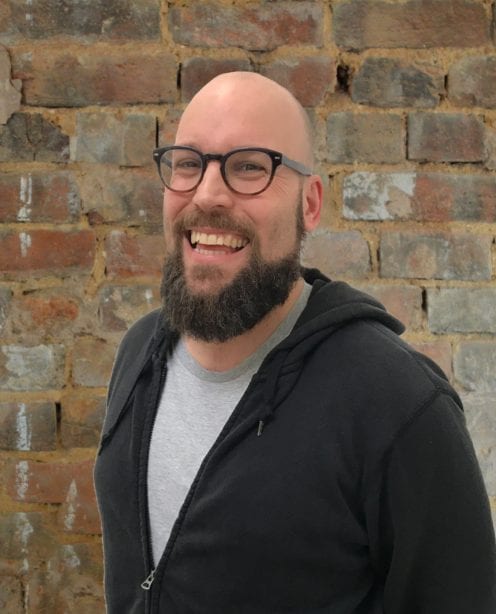 Nick Santos-Pedro
With fifteen years of experience across the arts sector, Nick has found that making things happen while connecting with people is the most rewarding aspect of any job.

He brings that personal approach to each project along with a detail-orientated, process-driven style that covers a wide range of digital domains – from top-level strategy development to the nitty gritty of UX testing and analysis.

If you can't find him chatting on Slack, Nick is probably off making mix tapes on his salvaged cassette deck or trying to perfect his chicken seasoning recipe.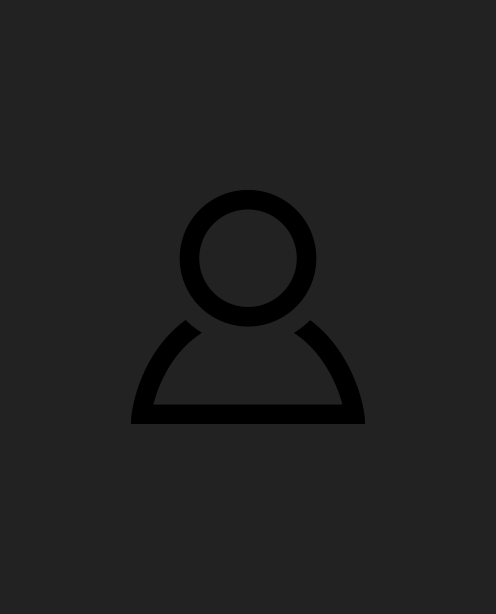 Amanda Matthews
Amanda is a technically-minded problem solver with a degree in graphic design.

With more than 8 years of experience in project management, Amanda previously worked in the education sector before joining Un.titled. She has experience across development and design projects, and enjoys learning new things to support her work.

Amanda is also fond of baking and generally making a mess in the kitchen.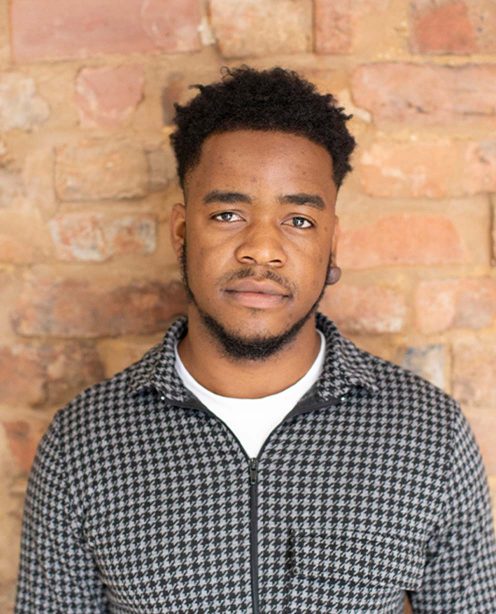 Felix Jokonya
Felix is a Computer Engineering graduate from Nottingham Trent University, and completed a Master's degree in Project Management prior to joining the Un.titled team.

With a range of skills and knowledge gained from both degrees, Felix is excited to join the Project Management team here at Un.titled. He enjoys learning new things and working with different people and is excited to be working with new clients, developers and designers.

Outside of work, you will find Felix either playing football, watching football or gaming on the Xbox (most likely a football game). He also really enjoys travelling.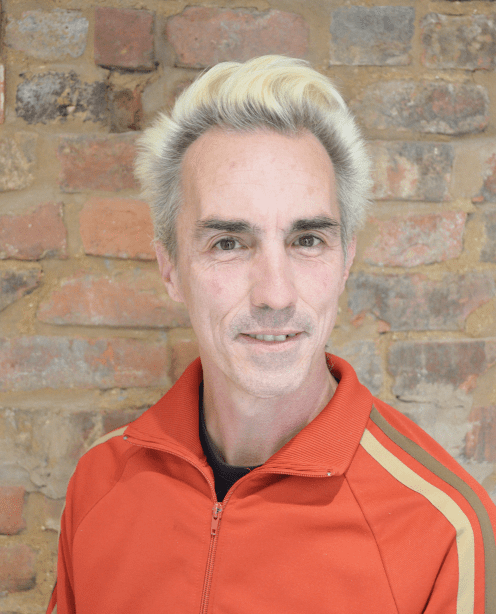 Ben Henshall
Ben's role is to put user experience (UX) at the heart of our creative process.

Ben enjoys helping solve real-life problems and the opportunity for creativity and innovation that UX design offers. He runs client workshops to define the user experience requirements and helps define the content model.

He then works to craft beautiful front-end solutions to clothe the new digital solution.

Ben's home is a boat in London, and he loves spending time in nature within the city and living within a great creative community. He's also a wannabe bassist and spends plenty of time reading.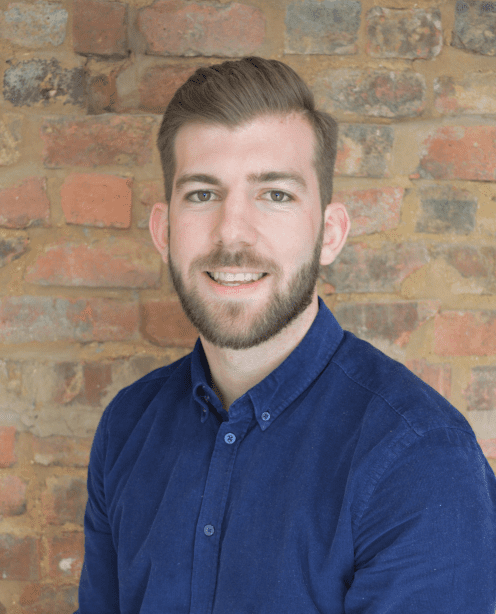 Andy Lally
A Graphic Design graduate from De Montfort University, Andy brings a selection of design and digital skills to the Un.titled team. He forms part of our UX and UI team, working to enhance the vibe and feel of our client's website

When not at work, Andy can be found supporting his beloved Leicester Tigers. He also likes to get out into the great outdoors, and loves a city break when possible.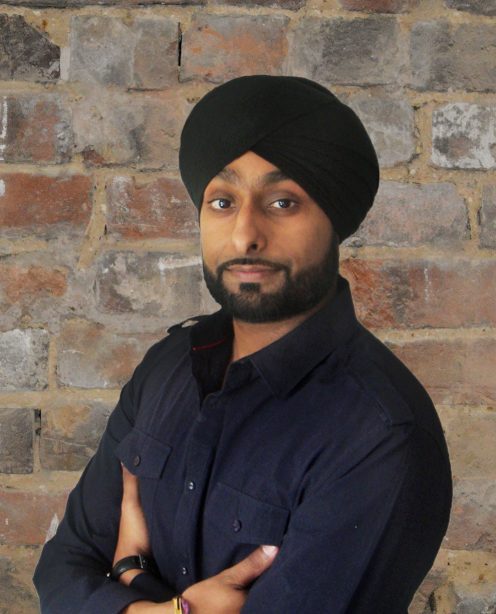 Kultar Ruprai
Kultar is one of our design leads, joining Un.titled in March 2020. He brings more than 15 years of design experience to the fold, with UX, UI, branding and design strategy expertise aplenty.

Kultar has always looked to expand his skill set, and has learnt relatable design skills such as photography, coding, and design analysis tools.

Away from work, Kultar likes to read, write and keep fit. He runs regularly and signs up to as many races as possible, be it a 5K, 10K or half marathon.

Kultar is also big on travelling, and loves to get out to see the world as much as possible.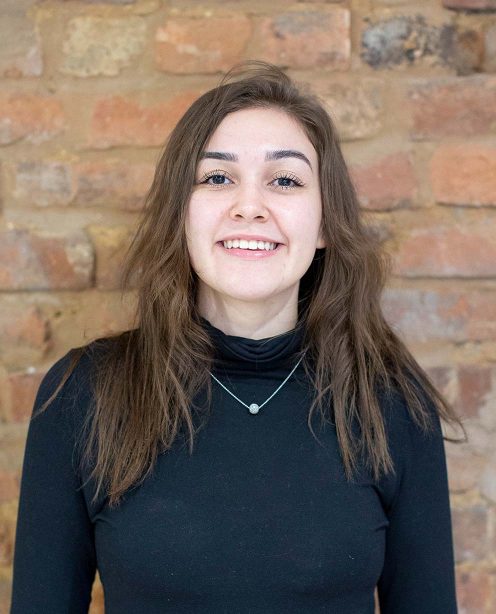 Marcia Teixeira
Hailing from Brazil, Marcia is a self-taught web developer and UX/UI designer who brings new and exciting graphic design trends to the Un.titled team.

When she is not playing around with colourful pixels online, you will probably find Marcia at the gym or reading books.

She also loves to travel and really appreciates the beauty of nature.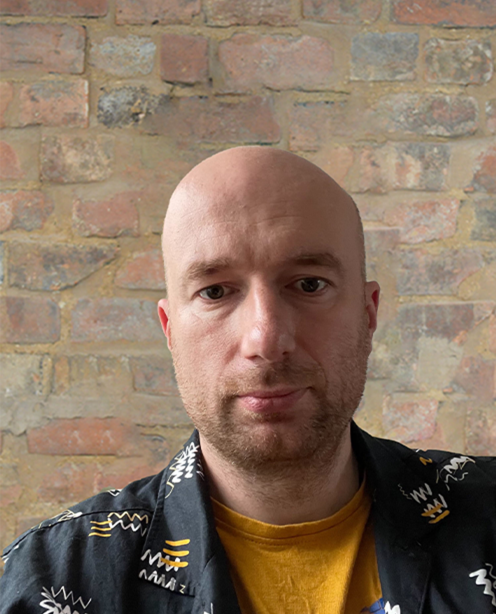 Jakub Mlynarczyk
Jakub is a very proficient Full Stack developer here at Un.titled and has an undeniable passion for working with Drupal. He is self-taught and has been making websites for more than 13 years.

Jakub is a highly motivated individual with a natural flair for programming languages. He has extensive experience working with PHP, MYSQL, and JavaScript.

Jakub has an Economics degree, but hankfully for us, he decided to pursue something that was more fun than that.

Outside of work Jakub enjoys cycling, hiking and traveling the world.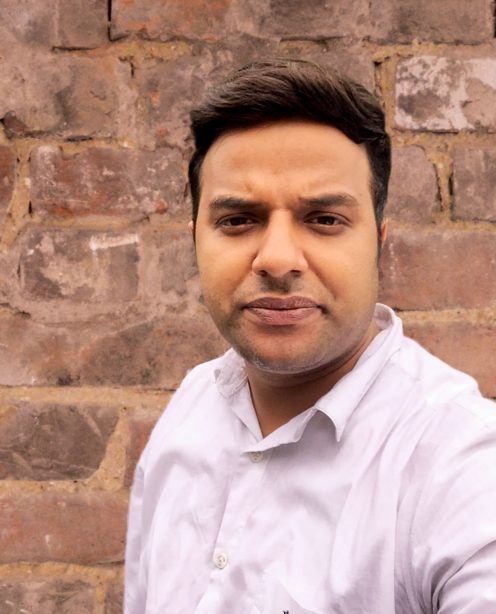 Lakshman Pandey
Lakshman is a highly-experienced full stack developer and team manager with many years working with in the CMS (WordPress and Drupal), CRM, ERP and digital payments spaces. He also has extensive experience working in database design.

Lakshman is developing his skill-set to include machine learning.

Outside of work, Lakshman enjoys singing, reading books, event planning and management, and cooking.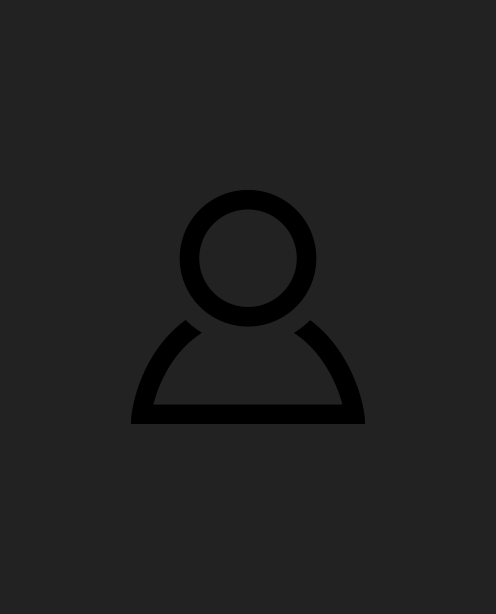 Priyanka Chopra
A graduate of Manav Rachna College of Engineering in Faridabad, India, Priyanka has worked in the field of quality assurance for the past four years.

She has a high level of attention to detail, bringing this skill to Un.titled's quality assurance and business assurance capabilities.

Away from work, Priyanka likes listening to music and playing badminton.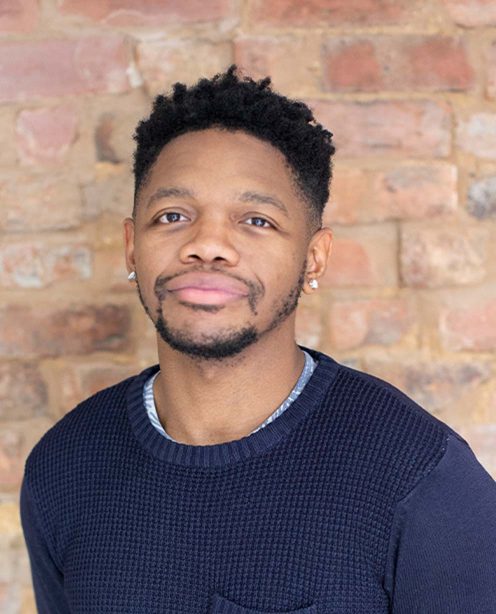 Angelou Jeffers
Angelou joined the Un.titled team in February 2020 having worked as a developer since 2016. He is completely self-taught, with a strong passion for coding, web development and ecommerce.

A strong team player with great dedication to his role, Angelou will always do what it takes to hit deadlines. He has a vast range of front-end experience, including Shopify, Drupal & React JS.
Despite having an Economics degree, Angelou ended up in the coding world and has never looked back.

In his spare time, Angelou does football, boxing and running, as well as enjoying long walks and travelling. He also speaks pretty good Spanish!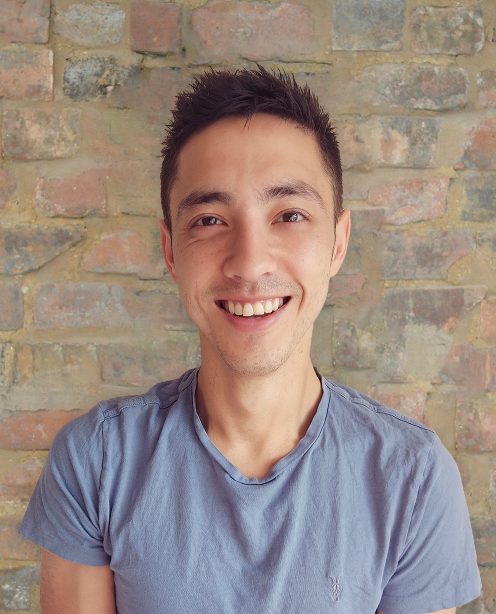 Robert Lambert
The bridge between UX, visual design, content and the CMS, Robert's primary role is to interpret the UX and visual designs and turn them into fully responsive, interactive themes. He's a full-stack PHP developer with a passion for adhering to coding standards.

Robert has been developing professionally for six years and is skilled in Drupal, WordPress, Symfony, Laravel, VueJS, React, Foundation, CSS Grids and Bootstrap.

Outside of work Robert has a big interest in racket sports playing badminton and tennis. He's also massive food lover who loves to eat out and walk his two lovely beagles Archer and Skye.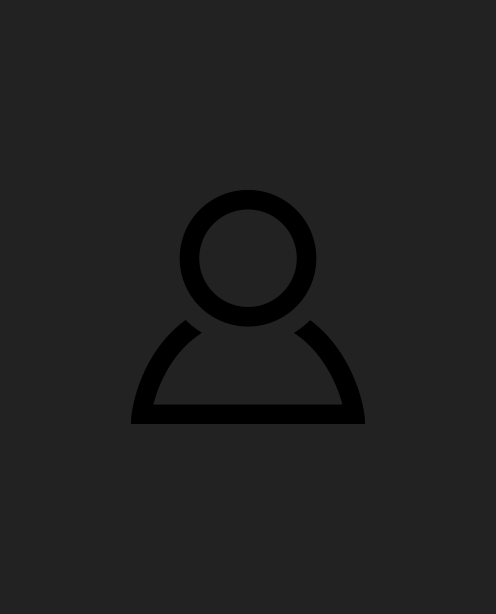 Priyanka Saharan
Priyanka is a Drupal developer with more than 3 years of experience working with Drupal.
She has a BTech in computer science, and has worked in the past to enhance and upgrade a number of Drupal websites.
Priyanka is a determined person and a quick learner, and is a great asset to the Un.titled team.
She loves to watch movies and TV shows in her free time, as well as playing games like Ping Pong.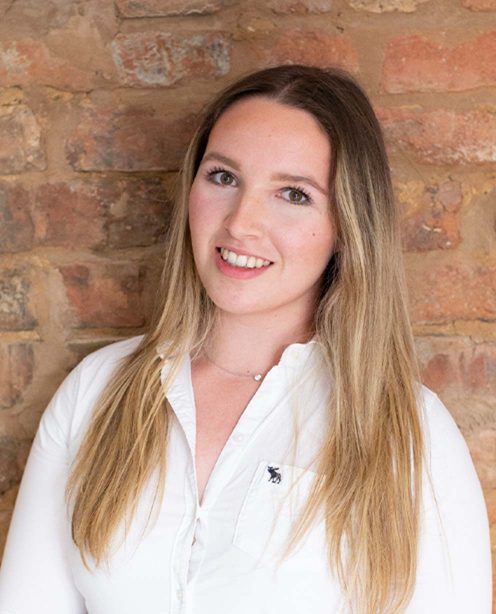 Sarah Leeger
Sarah is Marketing Manager for the Un.titled brand, having worked in the marketing industry for six years.

Originally from Amsterdam in the Netherlands, Sarah is knowledgeable across the full marketing spectrum and has a CIM qualification.

She has vast experience of creating strategies to enhance brand reputation. This includes lead generation, social media, print media, events, content, SEO, PPC and more.

Sarah loves animals and travelling, as well as going on long walks. And she loves to unwind by relaxing with Netflix and checking in on the world of social media.
Miruna Sfat
Our go-to head of social and social media expert, Miruna loves all things social and harnessing the ever-growing power of this channel to drive brand awareness, engagement, leads and sales for our clients.

Miruna works with clients on developing the right strategy for them across both Organic and Paid Social and delivering it. She is also involved in branding, email marketing, PPC and SEO.
A graduate from the University of Leicester, Miruna got started at Williams Commerce and became part of the Un.titled team when the company was acquired in 2017.

A veritable coffee addict and big foodie, Miruna likes catching up on her Netflix watchlist in her spare time or working on her cooking-inspired Instagram account (@aclumsychef).