We are absolutely delighted with our new website. It truly reflects our brand and showcases all the best aspects of our stunning venue. We thoroughly enjoyed working with the Un.titled team, as they were incredibly helpful and supportive. We highly recommend them.

Nadia Hassan, Axnoller
What some of our clients say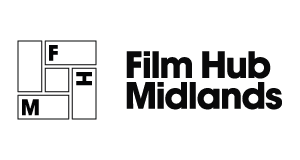 We've also had loads of great feedback from users and peers about the new site, which is such a nice thing.

Andy Rae, Development and Communications Coordinator, Film Hub Midlands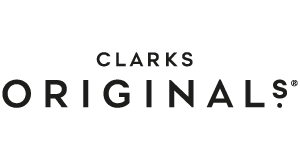 +0% +100% increase in traffic
Great work and really puts Un.titled in the agency of the year category for me

Aron Cody-Boutcher , Digital Brand Marketing Manager,
WordPress is widely used across websites large and small. Traditionally a platform of choice for simple sites, it is increasingly capable of far more complex projects, content rich sites and it increasingly plays nicely with more demanding integration requirements.
WordPress integrates themes and extensions so that you can create a unique look for your online content. We then tailor functionality behind the scenes. With regular updates functionality and security are continually maintained. For ecommerce requirements, we use the WooCommerce ecommerce extension.
Features include
Development
Our team of WordPress specialists have years of experience developing beautiful websites on WordPress which are not only a pleasure to use, but also convert visitors into customers.
Migration + Support
If you already have a WordPress site but want to, for whatever reason, move your site to a new provider, we can help. We offer a tailored onboarding process that will safely and securely see your WordPress website rehosted. WordPress is a secure platform as long as it is regularly updated, maintained and optimised. We offer a choice of support options that will make sure your site is kept fully up-to-date.
Ecommerce
Specifically designed for WordPress, WooCommerce is a good ecommerce option. You'll find its intuitive interface just as easy to use as WordPress and you won't have to re-design your entire site – unless you want to.
You can sell in so many places with WordPress. You can use extensions to sell on mobile devices, social sites like Facebook and Tumblr and marketplaces like Google Shopping and Amazon.
Marketing
WordPress isn't just a great design and development tool. You can also use it for cross promotions and marketing, so you can offer your customers coupons, special deals, social bookmarks and surveys.
Frequently asked questions
What is WooCommerce?
WooCommerce is the ecommerce extension of WordPress.
Will my ecommerce store by compatible with the latest version of WordPress?
Yes. Extensions like WooCommerce are kept up to date to work with the latest version of WordPress.
Is there a limit to the number of products I can have?
There's no limit to the number of products you can display in your WordPress ecommerce store.
Will my site be PCI compliant?
Yes. The WooCommerce extension is compliant with payment card industry (PCI) standards.
Can my site accept multiple currencies?
Yes. You can configure your site to accept all the currencies that are supported by the payment gateway you are using.