Un.titled have helped us through the journey using their understanding of the museum and heritage sector as well as their technical skills and experience and are now a trusted partner helping us to continue to develop our online user offering.

Xanthe Arvanitakis, MD of Soane Museum Enterprises
What some of our clients say
0% 100% Increase in annual ecommerce revenue
Un.titled have helped us through the journey using their understanding of the museum and heritage sector as well as their technical skills and experience and are now a trusted partner helping us to continue to develop our online user offering.

Xanthe Arvanitakis, MD of Soane Museum Enterprises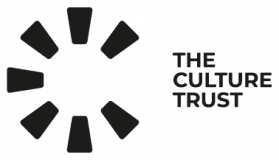 +0% +56% More tickets sold YoY
Working with Un.titled was a pleasure. The scoping process for the site gave us a unique insight into who our customers are and the journey they take when visiting our site, which was fundamental to the final build. Our website now reflects more effectively who we are and what we do. In the first 6 months since the launch, we have seen our engagement levels rise significantly.

Guy Smith, Director of Business Performance, The Culture Trust Luton
With an extensive team of designers, developers and marketing specialists, we can help you design and develop your Shopify store.
We can create a long-term digital marketing strategy to drive traffic, acquisition and loyalty. And we can develop and support a programme of continuous improvement via proven techniques such as conversion rate optimisation.
Our expert team has extensive ecommerce experience spanning fashion, retail, art culture & heritage, B2B trade, wholesale and manufacturing sectors and together with our parent company, Williams Commerce, we have helped over 300 ecommerce customers transacting millions of pounds, euros and dollars.
If you are focused on growth, if you want to develop consumer experiences that convert and want to build your brand equity, your Shopify project is in safe hands with Un.titled.  Try Shopify free for 14 days today!
Features include
Set Up
Our Shopify team will help get you set up - we'll support you in importing product data, pricing and imagery, theme selection, organising site structure and supporting domain selection.
Support and Development
Our experienced Shopify developers will ensure your online store takes advantage of all the basic native Shopify functionality you need. We can also support with more advanced implementation, including custom apps and ERP integrations.
Design and UX
We'll create a beautiful, customised store design that builds your brand equity and is sure to delight your customers. We can undertake UX and persona workshops, create web brand guidelines, and create a complete bespoke design to help you meet your end goals.
Digital Marketing
Our Digital Marketing team can help drive traffic to your site new Shopify site and help you engage with your target audience using a holistic approach to SEO, PPC and CRO.
Frequently Asked Questions
What can Shopify bring to my business?
With a website built on the Shopify platform, you can reinvent how your customers engage with your business online. Your ecommerce site can be fully customised, with unlimited products and inventory available and enhanced purchasing options.
Why is Shopify popular?
The creation of your ecommerce site, as well as product management and payments, is all handled via a single service with Shopify. Shopify also has a vast selection of themes and supports targeted marketing campaigns.
What is Shopify Plus?
Shopify Plus takes the solid base offered by Shopify and extends it. Shopify Plus makes it easy to automate campaigns, launch products online and meet high demand.
Is Un.titled a true expert in Shopify?
Un.titled is a Shopify Plus Agency Partner, meaning we know first hand the benefits both Shopify and Shopify Plus can bring to any business.