We keep up to date with updates in the world of browsers and website design. Every so often we update the list of browsers we support so that you know what to expect when working with us. The list is driven by trends in browser usage, and updates from the software developers themselves - if they no long support a version of their software then we won't either.
We focus on usability and accessibility rather than pixel perfect rendering across all available browsers. Sites will work in all browsers, but some of the more exciting visual aspects of a website's design may not be available on older browsers.
We do recognise that in some cases, for some clients, there may be a clear and defined need for us to build to add support for additional browsers and devices and we are happy to work with our clients to make sure that their site work for all their users. You can check what your customers are using to access your site in Google Analytics.
Most browsers have some sort of version control and we will build the site so that it's supported on the version that is current at the time your website launches. We cannot predict changes by the browser developers and - as a result - we do not guarantee that the site will work fully on future versions. If changes to your site are required in order for the site to work on a new browser version then we will tackle that at the appropriate time.
Supported browsers for desktop
Chrome (PC & Mac) - version current at site launch
Firefox (PC & Mac) - version current at site launch
Microsoft Internet Explorer 11 (PC) - more details below
Microsoft Edge (PC) - more details below
Safari (Mac) - version current at site launch
During the testing/QA phase of a project we will test the site across all of these browsers and expect you to as well. Often the latest version of a browser will require the latest version of the device's operating system to be installed. This is worth bearing in mind when you are carrying out your own testing and when managing feedback from customers.
Firefox, Chrome, Safari
All of these browsers have an auto-update feature available. If you don't have this enabled, please check that you are up to date before you test the website. We have found that some IT networks have this feature disabled and our clients sometimes discover that they are running outdated (and therefore unsupported) versions of the browser.
We do not support the following desktop browsers:
Internet Explorer 6, 7, 8, 9, 10
Opera
Safari (PC)
Your site will work although potentially some aspects of layout and styling will not. Some of these may be fixable but the work involved will be estimated and charged due to the extra effort required.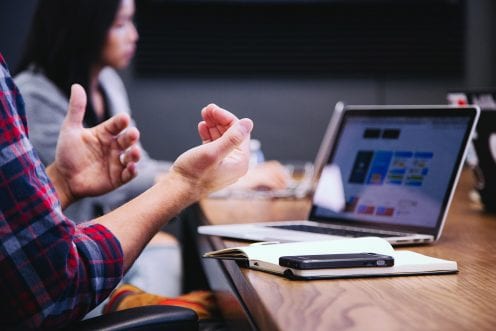 Mobile Devices
We test on a range of mobile devices including tablets and smartphones. Testing is carried out on either Safari (iOS) or Chrome (Android) and we'll work to sort out issues within those. We cannot guarantee testing in non-standard browsers, especially those which are the device's own-brand ones.
We try to agree, during the design phase, the overall 'breakpoints' used within the site so that there is a consistent look to the website across all devices and screen sizes. There are now a wide range of devices and resulting widths, even within one brand, and as this trend continues, this is requiring more and more time in testing.
We currently test on
iPhone  6-XS
iPad Mini
iPad 2 and above
Nexus 7 and above
Samsung S4 and above
13" Macbook
PC
a 24" monitor
CMS Support
We have found that the Drupal CMS works best in Chrome and Firefox and advise clients to ensure that one (or both) of these are installed on the relevant staff members computers prior to CMS training.
Customer queries
From time to time you may get queries or complaints that your new site doesn't work on a customers' device. Often this comes about because the customer is using an out of date version of a browser - occassionally one that is no longer supported by the company who made it. Always take the details of the device and browser that a customer has a problem using - we need this information in order to investigate whether it's worth fixing.
Google Analytics holds stats about how many of your customers are using any particular browser or device. This means that if the customer query is about an unsupported browser then you can check how many people are affected. That way you can make an educated decision as to how this should be addressed.
Sometimes the best solution is to advise the client to upgrade their browser. Browser updates will incorporate security updates as needed so if you have a customer using an outdated browser then your best course of action may be to advise them to upgrade. This is for their own protection and peace of mind when using the internet generally.
Anything else?
We will update the blog as often as required to ensure that this information is complete. We regularly review both our clients analytics, global usage statistics and announcments from the developers to identify what is most useful to our clients. Occassionally, a client's needs may vary from these and we tackle that on a case by case basis. The sooner we're notified of any additional requirements, the better we can plan to meet your requirements.
If you're reporting an issue with how your site works on a browser don't forget to tell us what you're using and include links and screenshots to help us identify the problem. If you have any questions about this, drop your account manager a line or email us.