Un.titled built a website for Eastbourne Theatres back in 2015 on the Drupal 7 platform. With Drupal 7 End of Life approaching however, the organisation was aware that the site would need to be rebuilt at some point in the near future.  
Un.titled was selected once again to lead a replatforming project, with our team working to build Eastbourne Theatres a new website on the Drupal 9 platform.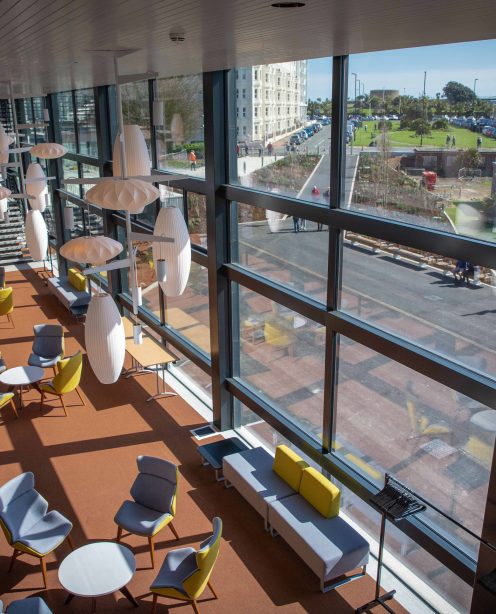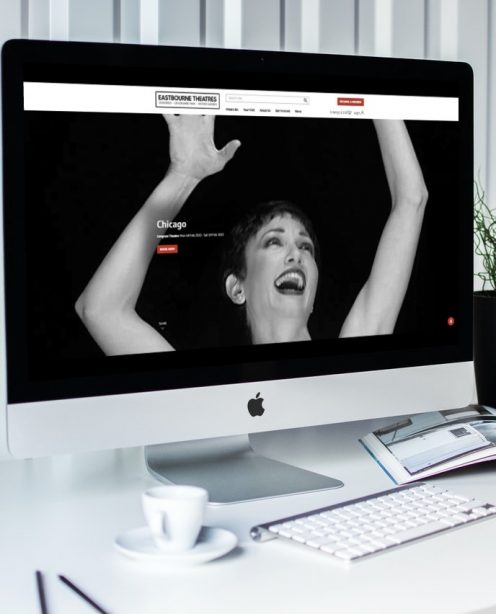 The project saw the Un.titled team migrate as much content as possible to the new site. We also carried out a visual refresh of the current site, as the design did not particularly align with Eastbourne Theatres' current branding. 
The new Drupal 9 site still features a Spektrix integration, ensuring that the client's ticketing capabilities remain as strong as ever. There is a new section for memberships, with the Un.titled team integrating a Spektrix web component that makes membership tasks a breeze. Other vital Spektrix features, such as express checkout and dynamic basket, are also baked into the site.  
The new design allows Eastbourne Theatres to showcase a lot more of their content. The previous site was text-heavy and didn't look great on mobile. The new site is mobile-optimised and features an enhanced navigation for improved findability and discoverability. The menu was restructured in order to make sure the site's content aligns with user needs, ensuring that it's as easy as possible to book a ticket, plan a visit to one of the theatres, or support the organisation. 
The production pages have been changed in a really positive way as well. The content layout is vastly improved, with a lot more information available on every page, helping to reduce bounce rates. There is ample flexibility with the homepage and landing pages templates, and we delivered a content toolkit that allows the Eastbourne team to add more rich content throughout the site.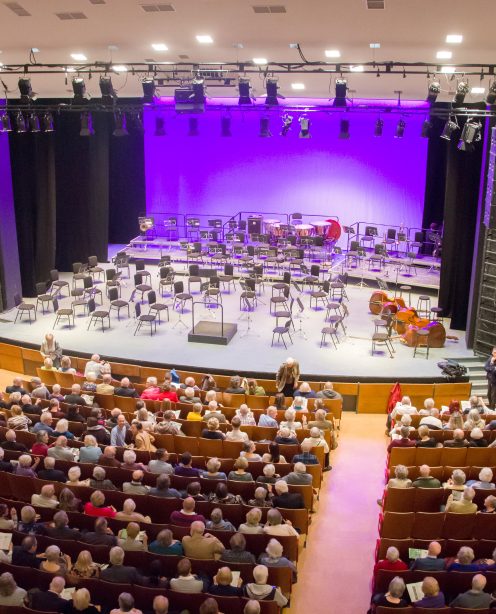 The project had to be completed to a strict deadline ahead of the theatres putting tickets for a new season of productions on sale towards the end of 2021. This meant there was limited time to ensure the site was up and running before the organisation sent out the brochures advertising the new season. 
Un.titled successfully managed to deliver the new site for Eastbourne Theatres before the deadline and in time for the organisation's marketing campaign. The move to Drupal 9 also insulates Eastbourne Theatres from all the performance and security headaches threatened by Drupal 7 End of Life.  
The new website will move to Drupal 10 in 2023, but this is a comparatively small project and the Drupal upgrade path is clear sailing from here on out. The Un.titled team will be providing our standard support offering moving forwards, and we'll continue cementing our successful relationship with one of England's loveliest cultural treasures.