Working Together
Our workshops form an integral part of our UX design process, bringing together key figures from the client side and our own team of experts.
"During any of our workshop sessions, the focus throughout is the client's audience and their needs," says Michael Kent, Head of Delivery at Un.titled. "User engagement workshops allow us to balance user and organisational needs ahead of a project. It's all about finding that sweet spot, and these workshops help us identify where that is."
Workshops present the opportunity to deliver real value for clients by pinning down requirements and goals early in the process.
"When it comes to building or reworking a website for example, everybody has opinions and ideas," Michael explains. "The danger here is creating 'kitchen sink websites' – you chuck everything onto the site and hope for the best. But this isn't going to please many users. If you focus on user needs throughout the project though, there's a greater chance of the best end result being achieved."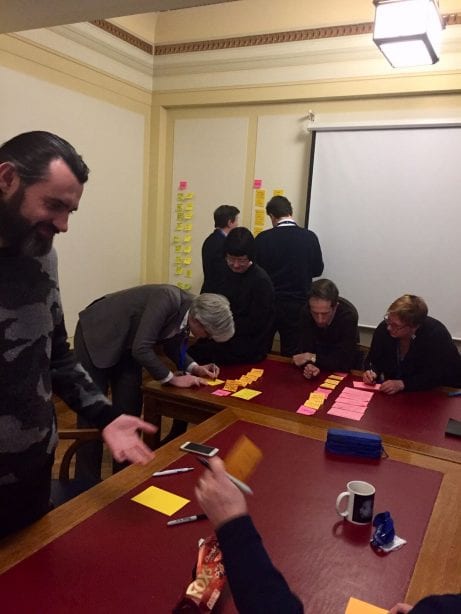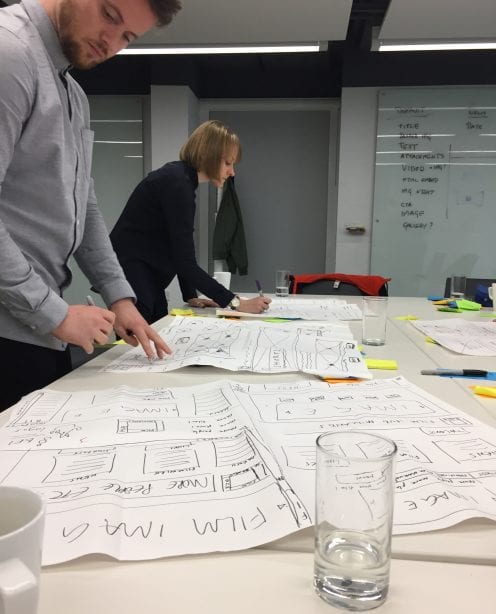 Creative Thinking
The workshops also enable a sense of ownership for the client, as what they see what they suggest and contribute in these workshops comes to fruition as the project progresses.
"Layer on layer, workshop after workshop, a project comes to life before their eyes. The client owns the solution and is active in participating in defining it," Michael explains. "It's iterative, step by step, with no wild jumps and no surprises. We move from low fidelity to high fidelity, meaning there are no leaps into the unknown for the client."
Collaboration and Consensus
Perhaps the overarching benefit that these user engagement workshops deliver is a true feeling of consensus.
This is developed by having the right people in the room during the initial phases to pin down not only what the goals of the project are, but how collectively they can be reached.
"Users are always the focus, and our workshops help clients collectively define the solutions, working out different possible routes together," Michael adds. "Everything develops naturally, and our clients can get to where they want to be without feeling like their jumping into the unknown. It really is a beneficial exercise for us at Un.titled, and we know from experience that our clients appreciate this phase of the project immensely."
Interested in working with the Un.titled team on your next project? Get in touch.