Create Leicester
Established by a team of volunteers, Create Leicester was set up to bring together the city's vibrant digital design community.
Create Leicester has run a series of evening events over the past 2 years, with insightful talks and ample networking opportunities available at each.
So successful have these events proven to be that the first Create Leicester day event was organised.
Our very own Sanjay Katwa is one of Create Leicester's founders, and was joint compere for the day event.
Sanjay ensured guests had a wonderful day and that everything ran smoothly and on time. We're very proud to have Sanjay as part of our team and of his work with Create Leicester.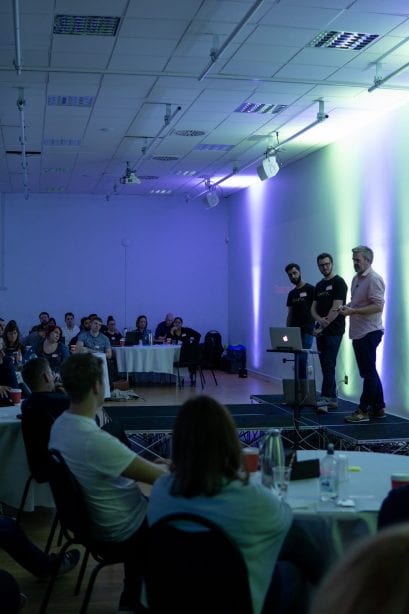 The Speakers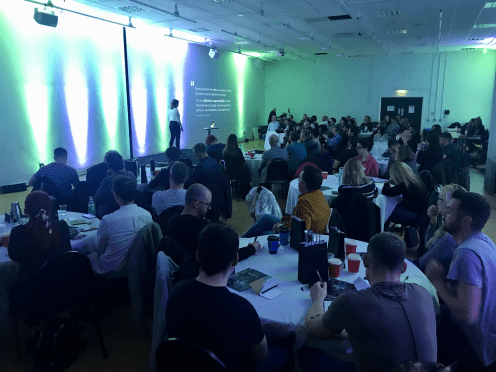 7 speakers provided insight across the day.
Ben Holliday, Chief Design Officer at YouGov, discussed some key teachings of having a design mindset and appreciating ambiguity within projects and embracing change.
Johan Adda, a designer with a stint at Apple on his CV, provided a super quick formula to beautiful design, while Lily Dart, Head of Design Systems at Lloyds Banking Group, provided a practical guide for delivering complex design systems.
Other speakers included Dan Jones from the BBC, Emma Parnell from Addaction, Helen Joy from Sparck, and Jaskiran Kang from Education & Skills Funding Agency.
What we learned
Our team enjoyed gaining insights and considering how we can adapt some of this into our own processes.
"Ultimately, everyone is responsible for looking out for the user and a good design team incorporates everyone. It's multi-disciplinary and it's everyone's responsibility to know what creativity and UX design is," said Brian Healy, Head of Business Development at Un.titled. "We are a community that exerts great influence. We must protect and nurture potential to do good with it."
"Design is a state of mind which includes reframing, creating, connecting, and doing as a way of learning and continuing to improve," said Darren Barrett, Lead Digital Designer at Un.titled. "Plans are always needed, but to get people motivated and inspired, it's always best to lead with the idea first. "I particularly enjoyed Johan Adda's talk, in which he spoke about the link between emotions and memories. What do you want people to feel? What are the memories of effective design? He highlighted the links between beauty, simplicity and unity which struck a chord. Other great insights I garnered during the day included creating portrait videos, as these have a bigger impact on mobile devices. I also felt a resonance with the advocation of simplicity, and the notion of a 1000 no's for 1 yes. I also took away that design should be viewed as a language and not a style."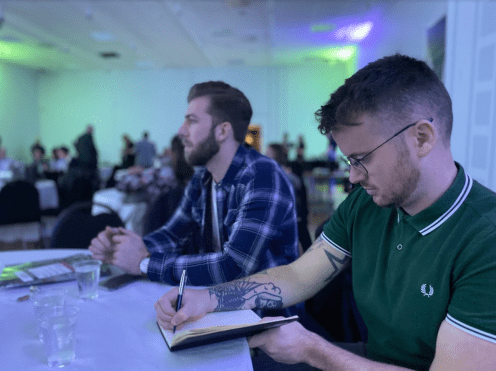 Leicester as a digital tech and creative hub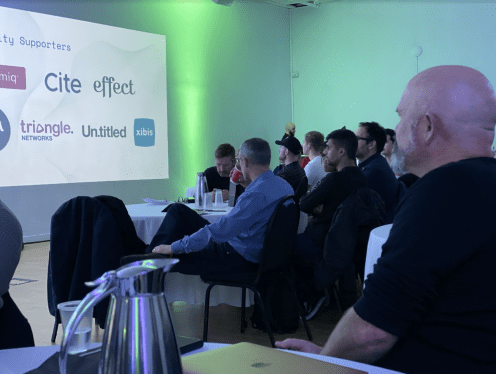 Leicester is beginning to forge a reputation as a creative hub.
There are currently more than 4,000 businesses operating in the creative industries in Leicester, with more than 14,000 people employed in this growing sector.
Events such as Create Leicester will only help further the status of the digital design community in the city.
"We're looking to continue the usual Create Leicester evening events into next year, as they have proven so popular," Sanjay adds. "We are also looking into the possibility of hosting a digital design workshop, where people can take part in hands-on sessions and enhancing their practical skills."
Other initiatives such as Design Season 2, the work at the LCB Depot, and a cultural quarter of the city with loads going on means Leicester is starting to become a city with huge creative potential.
Add to this two universities producing the next generation of creative talent, and Leicester has positioned itself to truly advance as a creative city for years to come.