This success is generally something that we look to determine based on our interactions with clients. It comes in the form of the positive feedback we receive and the strong relationships we build with organisations across industries such as arts & cultural, charity, heritage, fashion and more, and the results they see.  
Every so often though, we receive an accolade that makes it clear our work is being noticed a little further afield than we may always realise.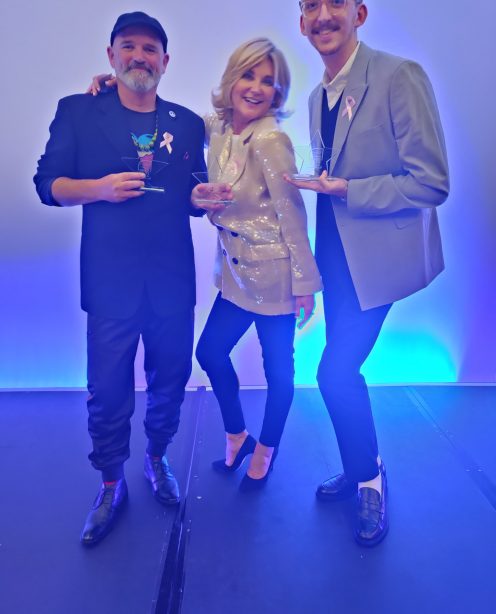 Un.titled was shortlisted in the Charity category at this year's Direct Commerce Awards for our work with The Courtauld. This revered arts institution now has a new website thanks to Un.titled's collaborative work with our friends at Spy Studio. We are thrilled to say that we won the top prize in this category! The site itself has some nice integration with their super powerful new CRM, Tessitura, as well as it's purchase pathway solution TNEW, and there's a Shopify fronted online store as well, which we designed and built. Combined, The Courtauld has seen some spectacular results. 
As well as Un.titled's win in the Charity sector, another prize went to the wider Williams Commerce Group for a project completed with City Lit. The team enhanced City Lit's ecommerce and user experience capabilities, and this saw them triumph in the Education & Training Products category at the 2022 Direct Commerce Awards. 
Our head of agency Brian Healy attended the award ceremony at London's Millenium Hotel, along with Matthew Hunt from The Courtauld. 
"Matthew and I had a splendid time at the Direct Commerce Awards and I was delighted to represent both Un.titled and the wider Williams Commerce Group," said Brian. "Receiving these awards, across two different categories, shows the scope of what we can deliver, reflects the excellent talent we have in our teams and the importance of being passionately client focused. It's safe to say that we're absolutely thrilled for both The Courtauld and CityLit and hopefully these awards help shine a little light on the important work that each do."