Deliverables 
The National Gallery engaged with Un.titled for a completely new project on the Adobe Commerce platform in September 2021. Over the course of 10 months, we delivered a new ecommerce shop website through several stages of release. 
Multiple integrations were critical to this project and the need to scale things efficiently. This included complex API integration to the National Gallery's back-office systems, covering their Tessitura ticketing and CRM system for Single-Sign-On, Personalisation and Membership recognition. We also integrated Microsoft Dynamics NAV Enterprise Resource Planner (ERP) for managing core data, and Print-on-Demand (PoD) services via King & McGaw, which gives users the chance to select a print, frame, and size before purchasing and be able to visualise the print in a room for scale. Additionally, we integrated personalised product integration via AltaImage (Taopix). 
The project started with a detailed discovery stage, which included workshops to define the measurement model, KPIs, Target Audiences and project scope. 
An engaging UX phase saw us agree clear customer personas, content modelling and wireframing, before building out the site for launch. Testing was incorporated throughout, covering everything from direct user testing – using tools such as Usability Hub and Treejack – to user journeys and menu systems, labelling and layouts. 
We then went on to integrate Microsoft D365 as a phase 2 deliverable. 
Our digital marketing team created an in-depth State of the Nation report to help the client understand their marketing potential. This included the need to address pressing objectives like moving to a GA4 data model, which brings its own set of challenges. 
The new National Gallery Shop went live in June 2022. With a modern ecommerce store with quality UX and design at their disposal, The National Gallery is better placed to sell products, prints and gifts to online visitors from around the world.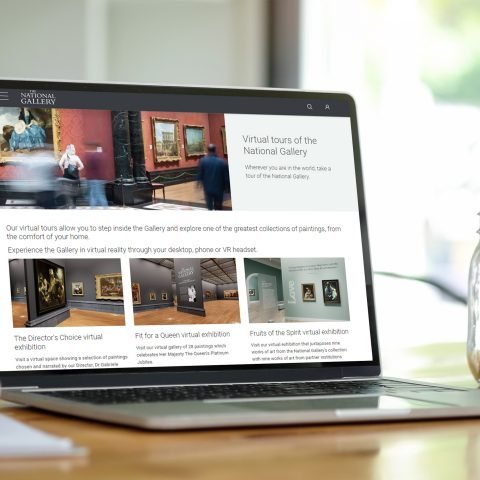 Approach
The Un.titled team began by immersing ourselves in this national institution. We spent time onsite learning everything we could about the business and, of course, admiring the amazing works of art. 
We worked with the National Gallery's digital team through a series of in-depth discovery workshops. This covered UI and content modelling, as well as the creation of wireframes. We then worked these through to high fidelity designs. 
Persona development and the use of real-life customers to support audience research and validation played a big part in shaping the site design and UX. This was something that the National Gallery team was passionate about and it made a real difference. 
Using data to create a measurement model that determined what success looked like was key to staying on track. This included identifying key KPIs and using the National Gallery's data to inform the overall design and functionality of the site.
Daily stand-ups, weekly project meetings and monthly executive leadership updates all helped keep the project on track. 
As the National Gallery had many stakeholders, it was also critical to understand who in the business was accountable for what decisions and tasks. A RACI project matrix and Risk register played a big part in managing all collaborations. 
The National Gallery digital marketing team also had some strong resources in house, which we were able to leverage. This meant we could focus our time on the areas where we could add the greatest value.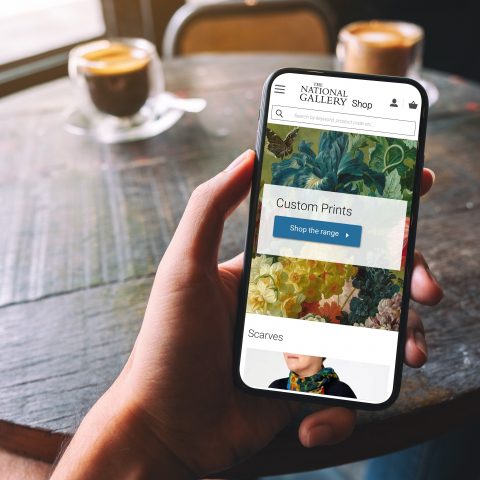 The National Gallery welcomes more than 6 million visitors through its doors each year, and also operates a large online shop to provide sell products to digital customers that align with the gallery's collection.