+0% +17% increase in new users YOY
The Challenge
With Drupal 7 end of life approaching, The Photographers' Gallery required a more up-to-date and future-proofed digital platform. The decision was taken to migrate to a new site running on Drupal 9.
This new site needed to keep generating revenue across the organisation's different streams, as well as continuing to present The Photographers' Gallery as the leading centre of photography it is.
The Photographers' Gallery had a complicated and largely dysfunctional digital setup which was holding up progress across many areas of digital development. To realise key ambitions, that needed to change.

Brian Healy, Head of Agency, Un.titled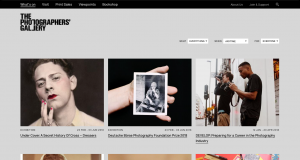 The Solution
The Un.titled team led discovery workshops with members of the team from The Photographers' Gallery. This included guiding them through new user journeys and requirements, and the creation of enhanced wireframes to support an enhanced UX.  
Across the board, new designs for the site were crafted while the new site took shape in Drupal 9. 
Un.titled also devoted time to ensuring the accessibility of the site was at the optimal level, with the new site scoring high on this front. The new site scores 99/100 for both desktop and mobile.   
A curated content section named 'Photography Culture' was reworked. This now offers the chance for visitors to engage with and approach site content in different ways, affording the opportunity to delve more deeply into the content on offer. This content is presented via a cleaner page template, while providing the chance for users to enjoy long-form content and supporting media.  

Our team also oversaw a large content migration as part of the project. This included content from within the Photography Culture section, as well as information on historical events. This was a massive help to the small team at The Photographers' Gallery, saving them from having to copy and paste content from the previous management system. Countless hours were saved! 
With the migration to Drupal 9 now complete, our team has set up a performance dashboard which is shared with the wider organisation at The Photographers' Gallery. This provides an overview of their KPIs, and makes it easier to measure progress against their objectives.  
We have also added reCAPTCHA to the organisation's contact forms to prevent spam being submitted. And we are working on an ongoing basis to remove small bugs, and answer any ad-hoc requests the team may have.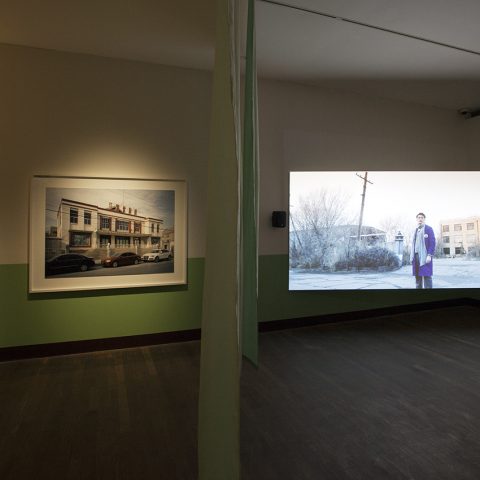 We feel very fortunate to have worked with Un.titled on a major restructuring of our website in 2021. The dedicated team impressed us from the outset, not only by their immediate grasp of the various and complex demands of the project, but also by the attention and care shown to ensure we felt understood and heard at every stage.

Natasha Plowright, Director of Communications, The Photographers' Gallery
Moving forwards, we will be working with The Photographers' Gallery's team to edit the user journey for the Photography Culture area of the site. This is an exciting feature that the organisation is keen to showcase, but the client feels this section is not yet working to its full potential. To help achieve this, we are looking into the possibility of adding anchored links. This will allow users to head straight to filtered content based on their preferences. 
We have also enabled a solution to schedule changes to the homepage. With so many fantastic visual components to showcase, being able to update the homepage banner on an automatic schedule will prove highly advantageous for The Photographers' Gallery. 
Services
Website Development
UX and Visual Design
Drupal Development
Discovery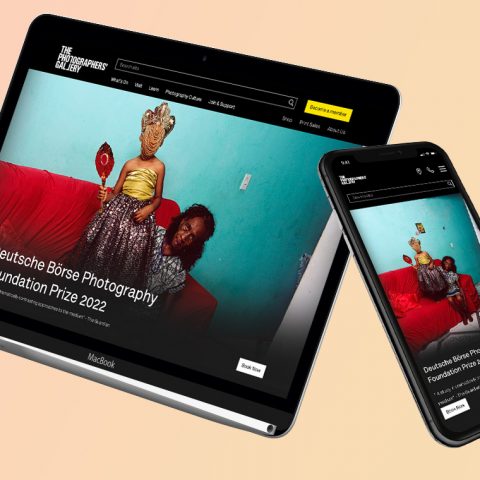 From initial scope, through discovery, to testing, implementation and launch, they worked in collaboration to offer expert, inclusive and creative solutions, which fully supported our aims but also included additional insights that helped us expand our ambitions. The result is a beautifully refreshed, inspiring, content-rich, user-friendly site, which continues to offer us immense potential to develop and grow.

Natasha Plowright, Director of Communications, The Photographers' Gallery
0% 23% increase in overall sessions YoY
0% 17% increase in new users YOY
0% 41% decrease in bounce rate YoY
Before.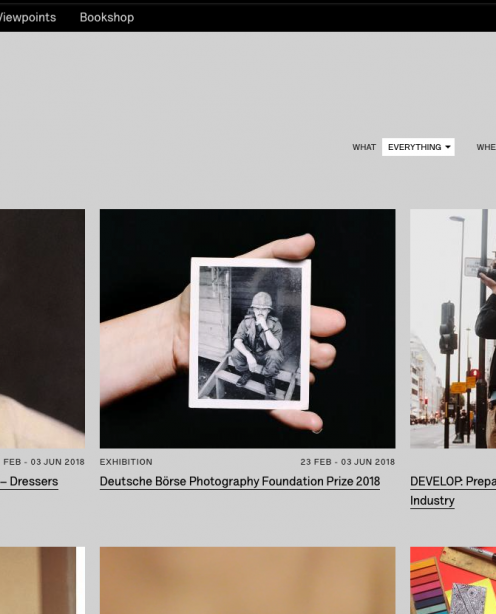 After.