The Challenge
The objectives of the project, identified during the discovery phase of the project via the Measurement Model and Personas workshops, included:

1. Create awareness of the venue and programme
2. Generate revenue e.g. ticket sales, food and drink, donations, memberships
3. Generate leads for space hire
4. Drive footfall to the venue
5. Promote Broadway's contribution to local and regional culture and community

Un.titled have been great and patient with us! Would thoroughly recommend.

@BroadwayCinema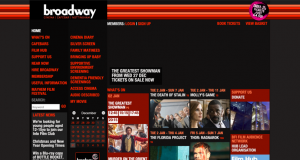 The Solution
Our user-led discovery, design and testing process defined user needs for existing and aspirational audiences, informing a new, seamless user experience.
Developed in Drupal 8, integration with Vista's API and online purchase pathway was crucial. This required both technical development and also working closely with a number of other technology partners - implemented through a responsive design applied to a unified new platform.
Services
Website Development
UX and Visual Design
User Engagement (User Testing and User Interviews)
Drupal Development
Managed Hosting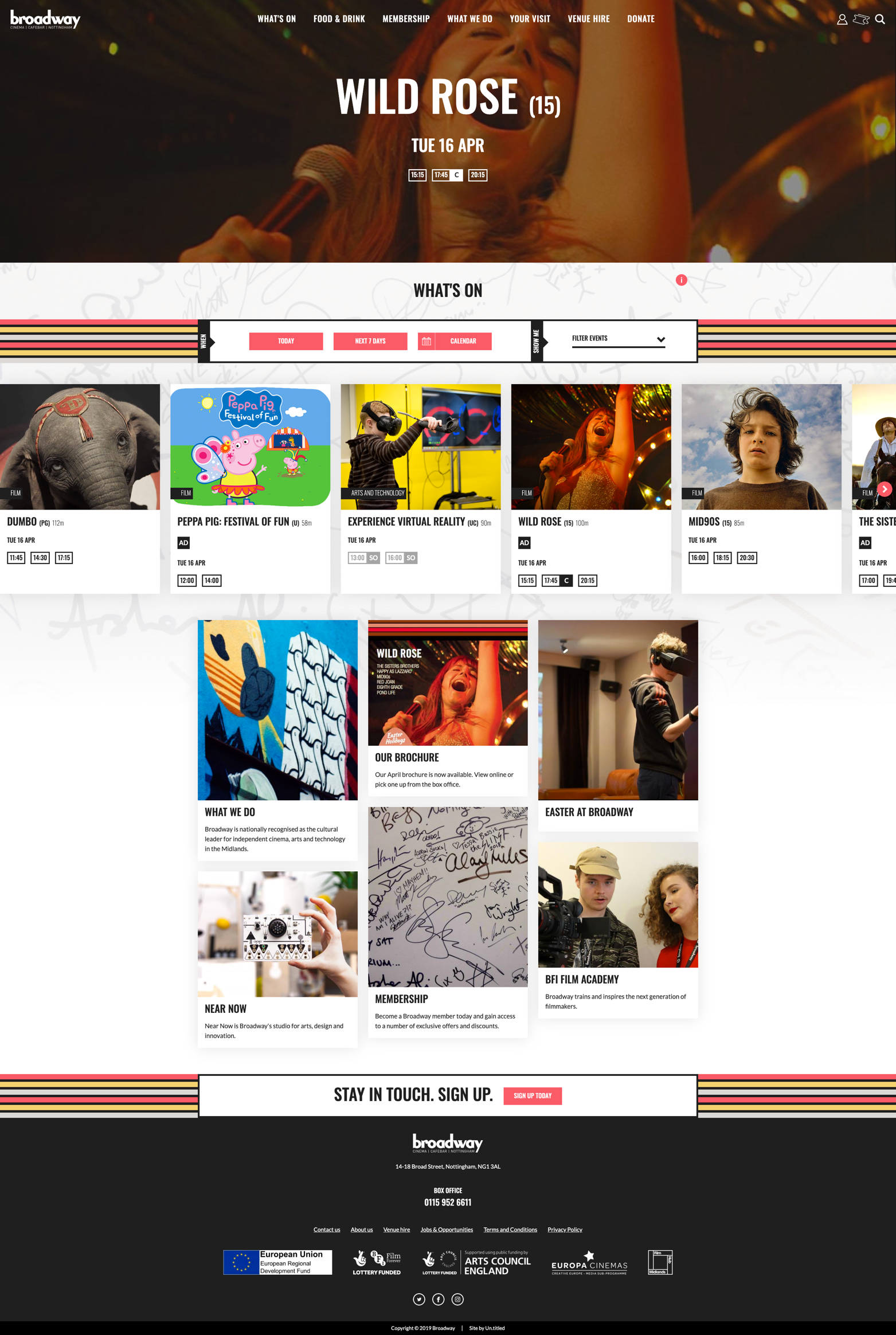 One of the central challenges was the creation of an adaptable design that was in keeping with Broadway's ever changing brand colour palette.
Each season or event type saw the introduction of a new colourway for their brand, something of which has become very recognisable to their passionate customer base.
The introduction of their brand bars across global regions of the site was a simple but effective solution.
Customer feedback on the new design has been truly fantastic. Take a look at some of the comments provided by users on social media:
'I wanted to share how refreshing it felt this evening to land on the Broadway Cinema website to find all the key information so clearly displayed for each film. You normally have to dig pretty deep to compare film times from day to day and even deeper to see what it's going to cost you. It looks like you really listened to your customers and as a result it's probably going to be the first cinema I look at when wanting to watch a film!'
'I always remember struggling to find information about ticket prices on the Broadway site without going through the booking process. But this is now so user focused.'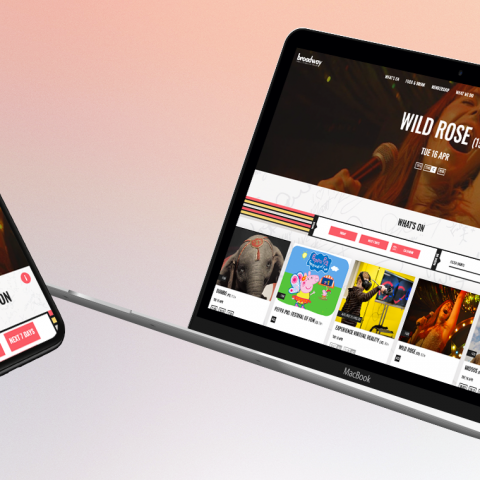 Broadway has been around for 30 years and our customers are extremely loyal – which brings many challenges when making such wholesale changes. Un.titled were patient with us as we worked through this project and considered all the feedback we were receiving from the audience and our staff. Having a team that are always ready to respond to the multiple challenges you face as a client is always important and Un.titled certainly delivered for us.

Stewart Terry, Director of Marketing and Communications
Before.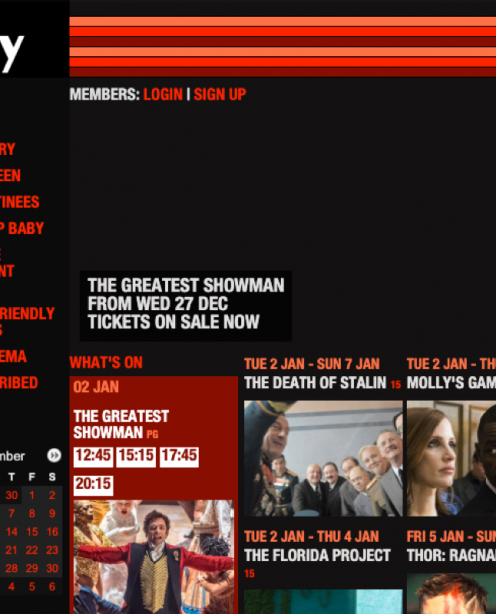 After.