Reviews, reviews, reviews
Reviews can be a great way of learning more about a potential business partner before signing on the dotted line. Do they have a portfolio or testimonial section that you can check out?
What do Google reviews and Facebook say about the company? These are some good places to start looking for external confirmation that the agency you're interested in is genuine and offers great service.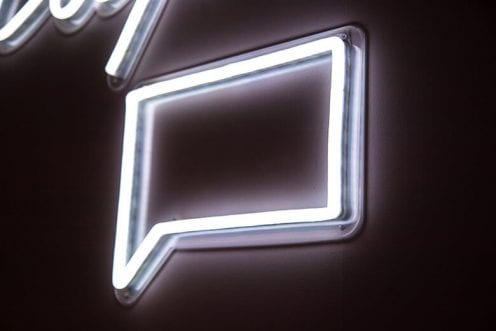 Contract policy
Do you get automatically locked down in a 12-month contract, or is there a trial period you can go for? What are the T&Cs and legal implications at play? Make sure to get as much information as possible about the agency's terms and conditions and the nature of the contract you're about to sign to avoid accidentally having your hands tied legally for the next year or more.
For example, at Un.titled we like to keep things simple. We offer monthly retainers that can be tailored to your specific needs and are on an on-going basis, with a clear one-month notice period you have to serve if you've decided to stop working with us. Then, you're free to take your business wherever you want, without problems. We can also help with the transition and do a handover with your new agency.
Ownership of data
Whether you're looking for an agency to get you started on Google Analytics, AdWords or social media, or you've had accounts for your company for years, it's important to know who has access to and ownership of what.
In order for your digital marketing partner to be able to work effectively, you'll need to give them full access to a series of tools and accounts. But at the end of the day, you should be the owner of everything and not worry about migrating your business to a different provider. That's why, if we need to get you up and running, at Un.titled we choose to create new accounts on your behalf which you can manage and own completely, at all times.
Transparency in reporting
How do you know if the digital marketing agency you hired is achieving the results you want or you're just throwing money out the window? Transparency is key when it comes to measuring success and accurate data can often speak for itself. Find out if your future digital partner offers any reporting services and if so, what's included in there.
At Un.titled, we offer monthly reports which are included with all our marketing retainers, for no extra cost. If you opt for several services such as SEO, PPC and social media marketing, we report on each area and tailor our reporting to ensure we cover the metrics and KPIs that matter for your company. After all, each business is unique and we believe that we're successful only if we help you succeed.
Is it a good fit?
We've had clients that we've been working with years and we love forging true partnerships that last. We've also had companies we've worked with for just a few months. As a full end-to-end digital marketing agency with specialists in:
SEO
PPC
Social media
Email marketing
Mobile marketing
UC design
CRO (conversion rate optimisation)
Digital strategy
We can be as much or as little involved as you want us to be.
Once you've decided what services you're interested in, you need to find a digital marketing agency that can provide exactly that.