Book a holiday with just a few clicks
When travelling the world, or having an exotic holiday, it's nothing new that users love to share photos with friends/family online. Instagram is renowned for how easy it is to share pictures and video and over the years has become a place full of inspirational travel photos, beautiful sunsets and funny holiday videos.
From a business perspective, the incredible number of travel content on the platform provides an opportunity to advertise and sell holidays – in the moment. And that's exactly what Instagram are bringing to the table!
Hey, do you see an opportunity already? We can help.
But it's not just travel agencies that should get excited about this new feature. Business accounts will have an option to add an action button on their profile, including:
Reserve
Get Tickets
Start Order
Book
Why is this so good? It means users can easily book a holiday, get tickets to an event they want to go to or reserve a table at their favourite restaurant, whilst businesses can take advantage of another source for driving leads. However, at the moment, Instagram has only rolled out this feature for selected partners and they are working on expanding this new feature over time.
Tired of an un-organised inbox? Sorted!
Official statistics from Instagram show that more than 150 million users have a conversation with a business through the platform using Instagram Direct every month. So, businesses, say hello to the simpler, more efficient and powerful inbox.
Important customer messages will now appear in your main inbox, and filters have been added too. These simple improvements will make a world of difference to many business accounts. That's not all either! Instagram are also testing quick replies, so businesses will be able to respond easier and faster to common enquiries.
We love Emoji Slider Stickers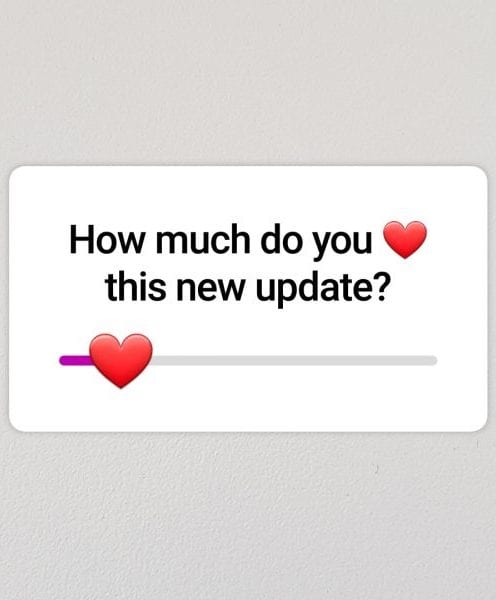 Have you ever wanted to see how popular something was? Instagram have just released a brand-new feature that allows you to add emoji sliders to polls, so you can ask people questions with their reaction being an emoji from 0-100. Here's an example of what it looks like.
There are so many creative ways you can use this new addition to Stories to drive more engagement with your followers, you just need to put your creative cap on.
Got a question about these new features, or would you like some help with social for your business? Drop us a line and say hello – we'd love to chat!