0% 80% increase in conversion rate
The Challenge
The museum operates an online shop that features around 4,000 products. This includes everything from replicas of pieces within the museum's collection, through to jewellery, books, prints and homeware.
However, The British Museum was using a solution for their online store that was unstable, performing poorly and running on an outdated version of Adobe Commerce Cloud. This solution was overseen by another agency.
"The whole retail site needed to be turned around and the solution needed to be shored up before we could then look to develop things from there."

Richard Rose, Project Manager, Un.titled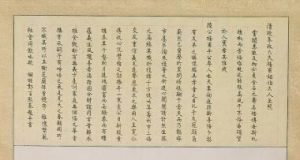 The Solution
We started by undertaking a detailed site audit. This helped outline a recovery plan using immediate triage and ongoing support for The British Museum Shop team.    
We then established a priority support desk with a solid Service Level Agreement to assist The British Museum Shop team. This team focused on an immediate set of development sprints to shore up the solution that The British Museum Shop had been running on previously. This saw us address several security and performance action points immediately, helping to make sure the site was meeting the belt-and-braces standards we would expect from any build. 
A series of upgrades were then completed to bring the shop onto a version of the Adobe Commerce Cloud platform that was properly supported. This also helped address several other development issues. 
Once the solution had been properly stabilised, our team collaborated with the museum's retail team to develop a digital roadmap. The British Museum Shop's team is small, so Un.titled acted as an outsourced extension of the ecommerce team for the client.  
The creation of the roadmap included the running of a discovery project. This saw us complete an in-depth audit on mobile performance, an accessibility audit, and consequently manage an extensive set of changes across the retail site.  
Our work covered:  
Initial scoping 
Detailed auditing and reporting 
Relevant UX and design work  
Custom and configuration changes 
Testing and deployment 
Bedding-in and re-auditing 
This work was all overseen by a dedicated account manager from the Un.titled team, and included input from the relevant Un.titled team members. Regular updates and progress meetings were also held with the relevant client team members. 
We have brought a level of thought leadership and knowledge to the table, while managing expectations and being methodical and measured in our approach. This has enabled us to forge a positive and collaborative relationship with the client.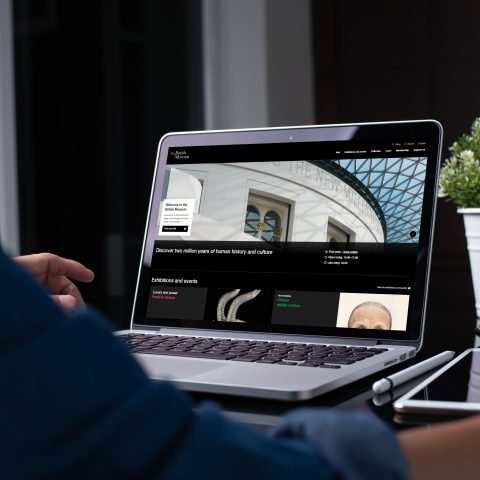 The Results
We successfully stabilised The British Museum Shop site and remove security risks, before collaboratively crafting a digital roadmap that has brought about a host of benefits for the client. 
Our work has helped The British Museum Shop achieve year-on-year improvements to their ecommerce conversion rate, with an 80% increase achieved between 2019 and 2022. 
As with all our clients, we made a point of spending time with their team on-site in order to really get to know their business. 
Prioritisation has been key to the project's success, as it would have not been possible to do everything at once. Both teams worked together to decide on the order to approach the development required and make strong business cases for what tasks were scheduled and in what order. 
Another factor has been managing budgets wisely and delivering value for money. Every venue with a high dependency on visitors has had to weather the storm of Covid and The British Museum was no exception. With this in mind, our team made a point of getting as much value from the work as possible for The British Museum. 
An additional challenge within this project was around taking over the online shop from another agency. This meant we had to work in collaboration with this agency for a period, and needed to show tact and diplomacy while also being supportive during the handover. 
Providing a strong support desk that can spring into action when they had an issue was also important. When an issue did arise from the instability, we jumped on things quickly to minimise any impact.  
Finally, ensuring we always looped back to their objectives and key performance indicators has also been key. When decisions around priorities and budget come into play, it is important to make those decisions based on success criteria rather than more subjective measures or opinions. This is something we placed front and centre throughout the project. 
Services
Web Development
Technical Support
UX Design
Accessibility