The Challenge
The Young Vic Directors Program offers directors, designers and producers who are early on in their careers a hub for training, networking and work opportunities. The Young Vic's team needed a digital platform where members could discuss their practice, work with peers online and search for new work.
The Young Vic Directors Program previously ran an outdated website that struggled to present the full range of opportunities available. The content across the site was not clearly signposted for users, and there was room for confusion across many user journeys.
The Directors Program and the Genesis Network has been brilliantly updated and re-imagined.

Sue Emmas, Associate Artistic Director, Young Vic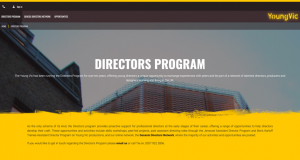 The Solution
Un.titled worked with Young Vic Directors Program to update the Genesis Network online platform with an enhanced usability and navigation. The new site better addresses requirements across the full range of users and members.
The new site is visually cleaner, making the user experience more engaging - especially important given how the program and its user base has grown over the years.
The site's typography is stronger and establishes hierarchy across the page. This helps guide users to the part of the site of most interest to them more easily and quickly.
New features such as forums, a better profile search functionality, clearer opportunities and up-to-date event listings have improved the digital offering to the network's members. Users also have the ability to submit their own events and opportunities, allowing members to create relationships and collaborations across the industry, while offering job opportunities and events of interest to their peers.
It was also important for the new site to streamline administration for the small team who manage the ever-growing program and its members. The site was integrated with Tessitura to enable quicker and easier management of users and their data, keeping in line with the organisation's data policies and administrative processes.
Services
UX and Visual Design
Drupal Development
Tessitura Integration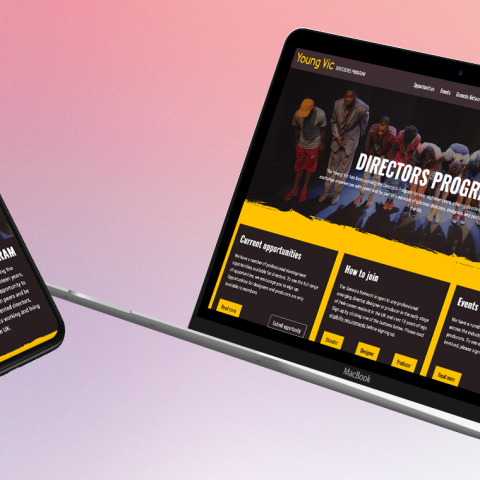 The Directors Program and the Genesis Network is a complex online platform for over 1,500 artists and Un.titled took the time to really engage with the needs of the Young Vic and the artists we support. They provided vital advice, support and solutions.

Sue Emmas, Associate Artistic Director, Young Vic
Before.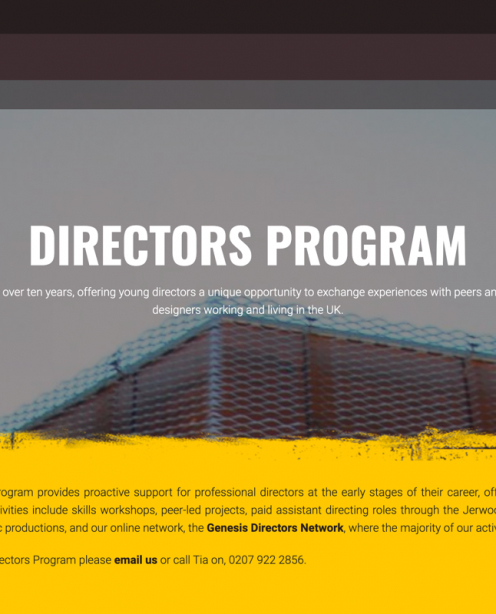 After.