+0% +6.76% increased conversion rate
The challenge
Young Vic were stuck on an outdated website that fast reaching a point where it was increasingly difficult and costly to maintain. Additionally, the existing website wasn't responsive and was extremely difficult to navigate on mobile and tablet devices, all of which lead to a poor user experience.
A new responsive design, with improved structure, better user-focused content and clearer calls-to-action was required. Moreover, to create a seamless user experience from homepage to checkout the new website needed to be integrated with Tessitura API and TNEW (Tessitura Network Express Web™).
Working with Un.titled has been an absolute pleasure for the Young Vic. Un.titled took on a complicated project and rose to the challenge, delivering a beautiful new website we couldn't be happier with.

Leon Puplett, Digital Manager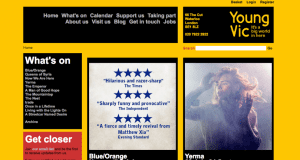 The solution
We ran an analysis across the whole site including the purchase pathway, website data and ticketing traffic and conducted UX exercises which helped us develop a new, seamless user experience from homepage to checkout.
Developed in Drupal 8, integration with Tessitura API and TNEW was crucial. This required both technical development and also working closely with a number of other technology partners. To help bring the various pieces together, we provided a consistent voice to help Young Vic with a single, unified picture on the new platform, again from homepage to checkout.
Services
Website Development
UX and Visual Design
Drupal Development
Tessitura / TNEW Integration
Managed Hosting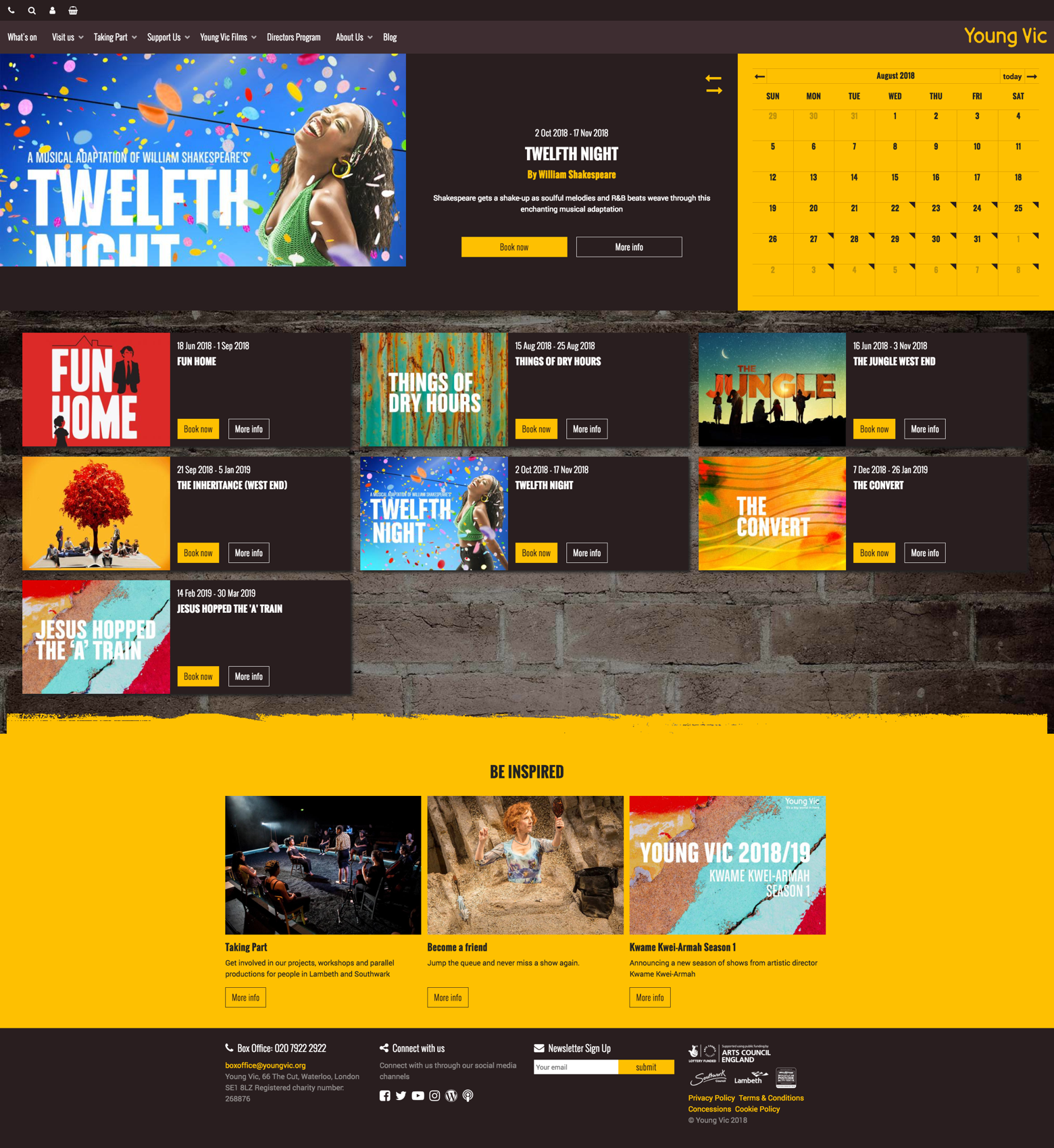 The Young Vic is a destination for passionate ticket buyers - it averages 93% ticket sales - so whilst selling tickets is always a challenge, equally important was to develop a brilliant and reliable site on a stable platform that could handle the demands of sales peaks generated by crucial on-sales. It was crucial that the new site was built on robust hosting and scalable technology. To ensure this was met, we carried out extensive benchmarking (via Queue-IT) to ensure the new site was going to launch smoothly and meet instant demands.
Technologies
Drupal 8
Tessitura API and TNEW
Queue-IT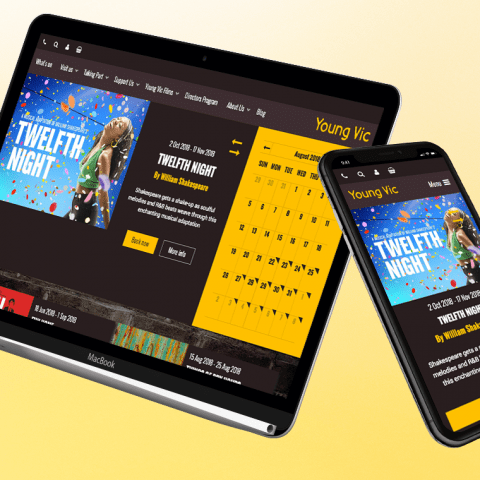 The Un.titled team have perfectly complimented ours and they very much feel like part of the YV family. Their openness, attention to detail and pragmatic approach has been integral to our collaborations and we look forward to continuing to work with them in the future.

Stacy Coyne, Director of Marketing & Press
0% 21% increase in revenue
0% 22.5% increase in sessions
0% 6.76% increased conversion rate
Before.
After.