0% 400% Increase in site registrations
Increasing lead generation for a global marketing platform
As lead digital partner and developer on their digital transformation project, we relaunched their online platform in 2016.

We provided design, tech and consultancy on ongoing development and redeveloped their entire online offering from the ground up.
The primary goal in redeveloping the B2B site centred on lead generation - i.e. seamless integration of a range of web services in support of a more compelling user experience in order to improve lead generation and ultimately a higher level of engagement by B2B members with the B2B brand,…
Our brief was ambitious and complex. We needed an experienced digital partner who would not just work closely with us but would join us on our journey to transform B2B as a business. Un.titled were the perfect partner.

James Farmer, Publisher & Founder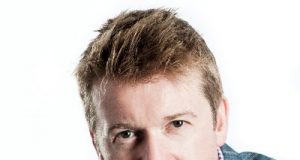 To deliver on these goals, our work extended to mapping out business flows and developing multiple integrations covering:
content
e-commerce
CRM and membership management
marketing automation
training
events management
As part of the multiple integrations, we also delivered significant workflow improvements.
0% 30% Immediate uplift on sales conversions
0% 400% Increase in site registrations
-0% -50% Reduction in bounce rate
0% 50% Decrease in time to edit