0% 100% Increase in annual ecommerce revenue
The challenge
We redeveloped the Sir John Soane's Museum website from the ground up: the existing site was confusing, completely broken on mobile and difficult for staff to manage on the back end.
Looking at the data proved these assertions: the museum's own analytics showed that visitors struggled to find information, and the demand for a fully-responsive mobile experience weren't being met. We didn't need numbers to understand the frustration site editors experienced just trying to update content.
Our website is a key part of our larger digital transformation and the site Un.titled have designed and built for us has gone a long way towards exceeding our online objectives. We have a website that is responsive, easy to navigate, beautifully designed and crucially, achieving results.

Toby Voss, Digital Transformation Manager, Sir John Soane's Museum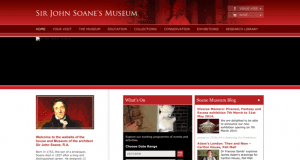 The solution
As part of the website redevelopment project, we: 
Worked closely with the museum to understand their mission, their ambition and their target audiences 
Used audience and visitor data to help define a new, more user-focused sitemap 
Created a new, more contemporary design with much clearer calls-to-action 
Built the backend tools with editorial tasks in mind 
The result was an audience-focused website harmonising content and structure, with much improved call-to-action implementation and a powerful suite of editorial tools. The museum website has since seen increased traffic and improved engagement figures exceeding expectation. 

eCommerce
The Shopify store project addressed both retail and the museum's event programme, which includes timed entry to ticketed events (using the BTA Shopify app with some custom development on top). The website has since seen a 100% increase in annual ecommerce revenue, a 70% increase in online event bookings and also won the Best Online Shop award from the Association for Cultural Enterprises. 
Replacing the museum's antiquated Amazon Webstore and moving to Shopify was a key priority after the launch of the new site and has seen some amazing results. 
We also integrated Shopify with the Drupal-powered site, designing an ecommerce platform that cleverly uses Soane branding to give customers a more consistent and pleasurable experience across both platforms. We further developed a shop landing page to better showcase the wide range of products available. 
Digital Marketing
Our marketing efforts with Soane have leveraged all the good work we've done together to achieve something greater for the museum.
We especially wanted to see meaningful conversions, built on long-term business goals that increased both online income and online event bookings. 
Results to date have consistently achieved conversion rates of around 12%, well above the industry average of 2.5%. 
A key part of this was to actively help manage the museum's Google Ad Grant via targeted AdWord and PPC campaigns. 
Un.titled have helped us through the journey using their understanding of the museum and heritage sector as well as their technical skills and experience and are now a trusted partner helping us to continue to develop our online user offering.

Xanthe Arvanitakis, MD of Soane Museum Enterprises
0% 100% Increase in annual e-commerce revenue
0% 70% Increase in online event bookings
0% 12% Conversion rate on PPC campaigns
0% 200% Venue hire enquiries via the…
Before.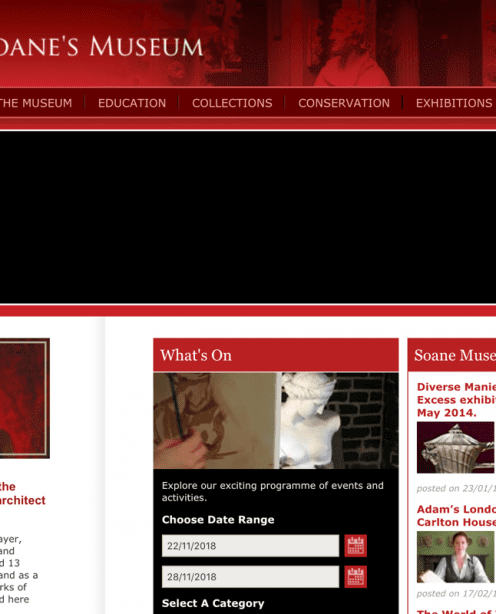 After.