The Challenge
The Minack is a unique venue. As well as promoting the theatre and its events, the location, setting and theatre itself is one of the most visited attractions in Cornwall and the South West. This meant a combination of event-related info and simple visitor information was needed.
These are two very different types of audience and customer with distinctive needs. It means that content, signposts and calls-to-action around what to expect, how to get there, and providing daily updates were a high priority, as well as the more usual what's on listing, event programme and ticketing options.
The staff at the Minack are incredible, it was a dream project. It was a well spread out effort across different people, everyone was a joy to work with, and it wasn't top-down, it was a group effort. They were very responsive and in tune with our user-centric approach.

Nick Santos-Pedro, Project Manager, Un.titled.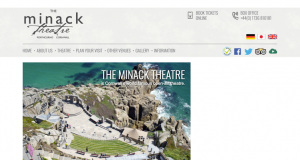 The Solution
What we achieved delivered on both requirements. At a basic level, the site itself is built on Drupal 8 and features Spektrix integration, allowing visitors to purchase tickets for performances but taking a lead from the theatre and visitor attraction, the Un.titled team designed something bespoke for the Minack, whereby the site's What's On page actually represents every single moment of the day, while giving the user relevant filters to discover events relevant to the time at which they are browsing the site.
The design emphasises clear pathways and journeys for the two main types of users. There are relevant content snippets delivered throughout the user journey, such as on the homepage and the What's On page.
It informs visitors, and is easy to manage in the backend, while giving editors the flexibility they need at the same time. It also enables the Minack team to provide day-to-day updates for all site visitors, whether theatre goer or day tripper.

We ran a data-driven research project using the Minack's previous site, some of which informed key areas of the new site. For example, the most visited page on their old site was their live webcam, accessible to users day and night. People were using it for different reasons, from finding out what the weather is like to people looking to connect with Cornwall, so it was important to feature it and include this in the main navigation on the new site specifically.
Services
Website Development
UX and Visual Design
User Engagement (User Testing and User Interviews)
Drupal Development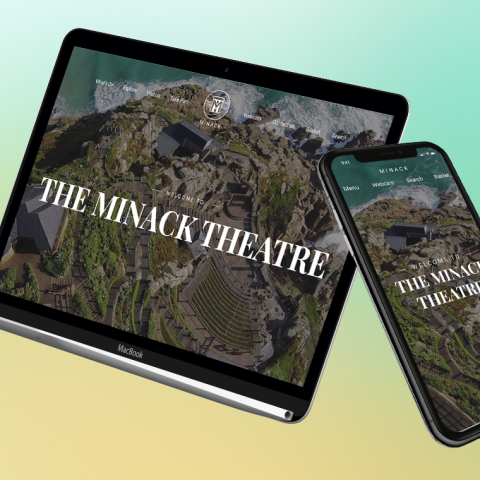 As a group, we greatly enjoyed the creative process brought to the project by Nick and the Un.titled team. They challenged us to think differently about how customers see us, and the result has been a website that has received a positive response for new and regular users alike!

Phil Jackson, Theatre Manager, The Minack Theatre
Before.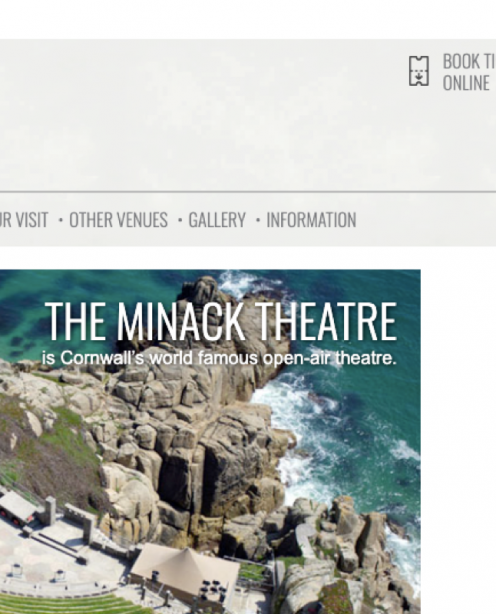 After.