The Challenge
The National Theatre had a personnel change which coincided with new, ambitious targets and a renovation of the physical space. The existing website for The Deck was subsequently identified as a weak point in the purchase pathway for new and existing audiences.
The Un.titled team were asked to pitch ideas that directly addressed the reasons why The Deck is a unique venue and how a digital platform could be used to showcase their world-class production values.
We looked to identify what sets The Deck apart, then reflect that in the visual elements of the site. It's all about making The Deck stand out above and beyond other Central Location venues.

Nick Santos-Pedro, Project Manager, Un.titled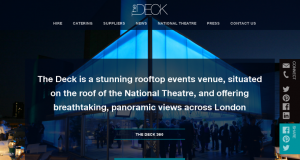 The Solution
The Deck required a dedicated site that more effectively targeted their audience, highlighting their unique qualities and providing a shallow funnel to conversion that made every interaction a possible sale.
The client was also looking to highlight that the hire of this venue is a way of directly supporting the artistic programme of the National Theatre - something that was lacking in the core of the previous product.
Due to the nature of the brief, Un.titled was able to directly pitch design ideas from the off, helping to win over the client.
Designed with the users in mind, the design of The Deck website provides a clear structure, a neat layout and content which is distributed on each page in a manner that is digestible and not overwhelming. The execution of this design aims to inspire and influence customers to hire The Deck as their venue of choice.
With strong branding established offline, it was imperative Un.titled executed a coherent brand experience across multiple platforms.
It was equally as important to set them apart from the competition. This was accomplished through a mixture of full bleed imagery and micro interactions. This simple formula was enough to accomplish what we set out to do.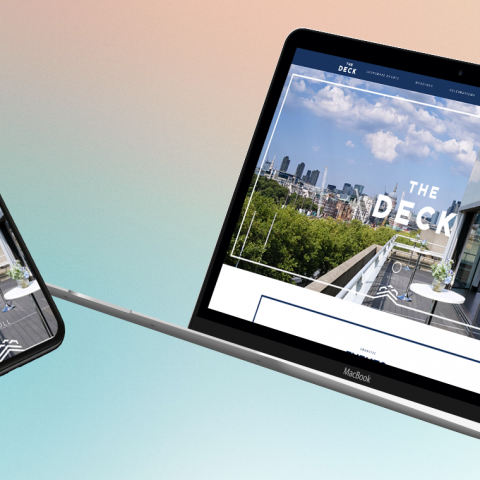 Technologies
WordPress was the CMS of choice, which was new for them, as as up to this point they'd primarily used Drupal for their CMS platform needs.
But we convinced them that WordPress was the best selection for this type of site - i.e. impactful, relatively straightforward technically but extremely flexible. For example, outside the homepage, the sites only uses one content type but it's one that can handle a huge array of content requirements and layouts.
We're really pleased with The Deck website and we are confident it will provide this fantastic venue with the digital presence it fully deserves.

Nick Santos-Pedro, Project Manager, Un.titled
Before.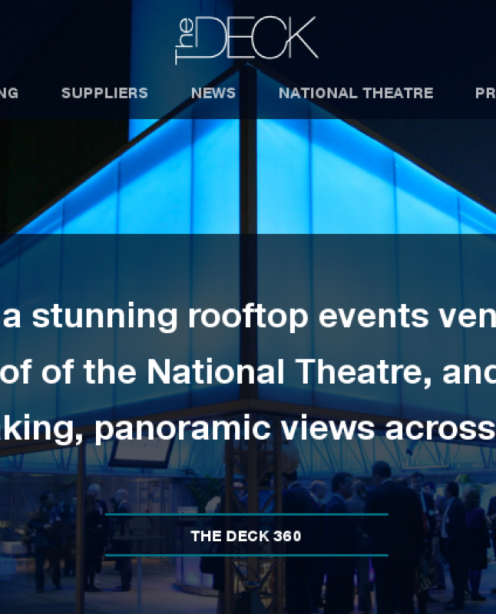 After.