We spent a long time writing a brief on what our website wanted to deliver. Brian and Michael were head and shoulders above in terms of understanding the needs we laid out. The Un.titled team continuously came back to those needs throughout the process.

Zoe Steel, Director of Marketing and Communications, JW3
What some of our clients say
0% 35% Increase in new users
The end result totally satisfies what we wanted for the site and is testament to how well Un.titled understood our audience's needs and motivations.

Holly McGrane, Marketing Manager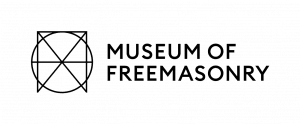 0% 350% increase in event sign-ups
Un.titled delivered a new website for the museum that confidently represents our collections and brand. Through working with Un.titled we better understand our audience's online needs so we can now offer a more dynamic experience all round.

Barry Hughes, Marketing and Communications Manager, Museum of Freemasonry
Features include
Google Ads Management
When Google Ads choose the winning advertisements for each search they look at the quality and relevance of your keywords and campaigns, as well as your keyword bids. We work with you to develop creative and relevant campaigns, choose your top keywords, plan your strategy and analyse your results.

Bing PPC Management
Bing has a significant share of worldwide searches, so you can gain an advantage over competitors who have missed this important opportunity. Because Bing is smaller than Google you have a better chance of being seen at a lower cost. You can increase your reach by adding in Yahoo and Microsoft audiences too.
International PPC
Apart from handling customer enquiries in different languages, there's a lot to think about when you are considering international sales including pricing, shipping and your hours of operation. We know how to set up, test and run international PPC campaigns alongside your existing markets.
Amazon Paid Ads
When shoppers go to Amazon, they usually know what they are looking for. You can take advantage of their desire with Amazon's PPC advertising to put your products in front of interested buyers.
Frequently asked questions
What is pay-per-click advertising?
Pay-per-click or PPC advertising drives traffic to your website when your chosen keywords are entered into a search engine. You only pay when the ad is clicked.
Where do ads appear?
The advertisements from Google Ads normally appear at the top of search results and along the right side of the listing for text ads, at the top of the search results page or in Google Shopping for product listing ads (PLAs) or within selected websites from the Google Display Network for display ads.
What do the ads look like?
They can look different depending on which search engine and ad format you choose you choose. They will normally be marked 'Ad' or 'Sponsored'.
What are the benefits of PPC?
PPC ads will get your website noticed and will be displayed to customers who are looking specifically for your product or service. You can also choose the additional content and internal links from your website that you want to promote, giving you more control compared to organic search results.
What sites offer PPC advertising?
There are several PPC advertising choices including Google Ads, Bing Ads and Yahoo: Search Ads
Are there different types of PPC advertisement?
You can create text, banner, video or product listing PPC advertisements.
Can I target my PPC ad?
You can target your ad by devices such as smartphones or desktops, by location or, by language and more..
What are keyword matches?
Searches can return your ad for terms that are similar or exactly match your chosen keywords. You can also specify words you don't want included.
How do I find the best keywords?
The keywords you choose will trigger your ad to appear. You are an expert in your market, but digital marketers and online tools can help you select the best keywords.