Great work and really puts Un.titled in the agency of the year category for me.

Aron Cody-Boutcher, Digital Brand Marketing Manager, Clarks Shoes
Build a cloud ecommerce store with BigCommerce and start making waves.
Decoupled architecture, also known as 'headless', can help to enhance the user experience on your ecommerce site
Your Shopify project is in safe hands with Un.titled. We are a full end to end digital agency specialising in creating beautiful, engaging Shopify stores that are a pleasure to shop at.
What some of our clients say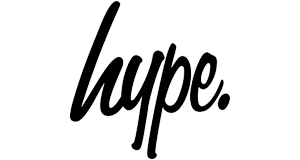 Hype approached Un.titled to review their ecommerce platform. Having considered Magento Commerce, Shopware and Shopify, the company opted for Shopify Plus, with the platform's credentials around managing huge demand being exactly what Hype needed. By rolling out Shopify Plus in time for peak seasonal trading in collaboration with Un.titled, Hype were able to build a platform on which to rapidly expand their ecommerce store.

Rob Williams, CEO of Williams Commerce and Un.titled