0% 300% Increase in referrals
The Challenge
Homeless Link had previously worked with a large global digital agency but had had very mixed results with both the quality of the work and relationship. They needed to find and work with someone they could trust. Initially we were brought on board to help redevelop their existing Drupal website.
There were three primary aims:

- Bring it in line with their brand and make it beautiful
- Make it fully responsive for mobile users
- Make it as easy for the general public, Homeless Link staff and relevant stakeholders to use
You guys have been brilliant.

Martin Reed, Editor & Web Manager, Homeless Link
On brand, responsive and designed for users
Following a careful rethink of Homeless Link's brand identity comprehensive brand guidelines were produced.
We developed a fully responsive design in keeping with these updated brand guidelines, extending them to cover digital (incorporating accessibility and usability issues, relevant to screen layouts and design).
We also tackled the worst of the backend site build - reworking the most important and regularly used editor tasks so as to make them easier and more understandable.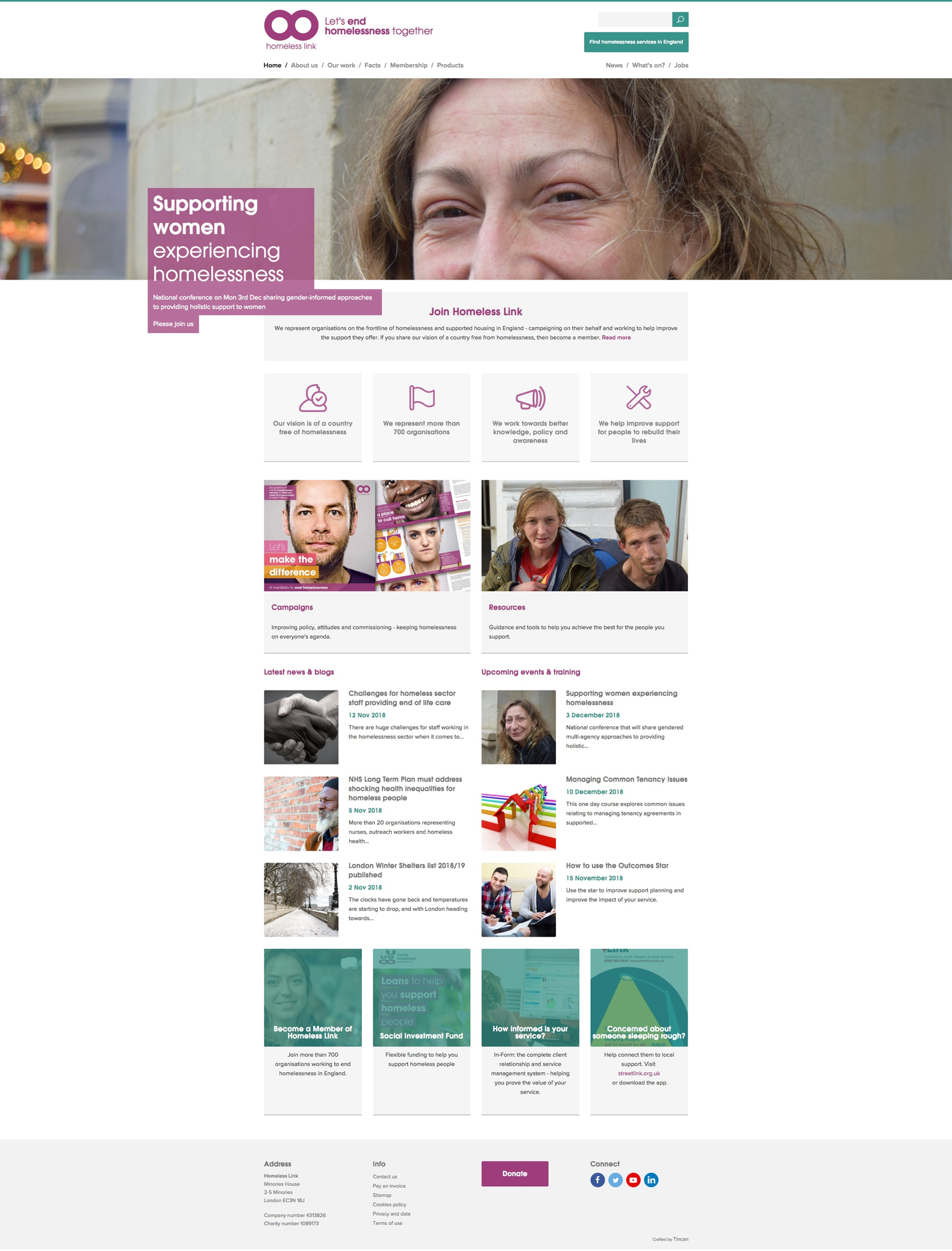 The Homeless England Directory
Having onboarded, stabilised and upgraded the Homeless Link website, we then began to improve specific site features including some of Homeless Link's business critical services - including the Homeless England directory.
This online directory of services across England for people experiencing or at risk of homelessness, is the only national source of information on homelessness support. It covers more than 2,000 services, detailing the range of support services available: from accommodation and day centres to local authority housing options and homeless health services.
The directory averages over 65,000 pages views a month and is a critical tool across the sector. It is used extensively by housing and homelessness professionals to help signpost their clients to the most appropriate services that can help in their area as well as by individuals who are homeless or threatened with homelessness themselves.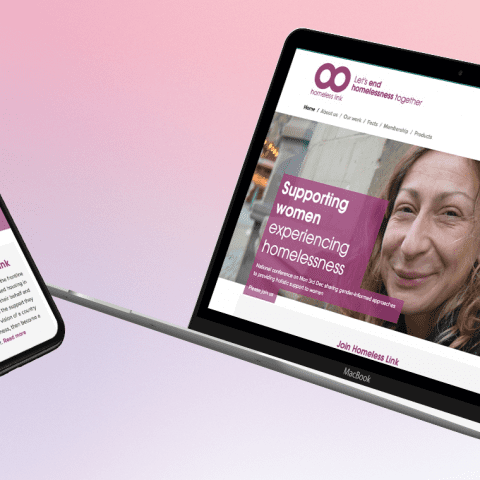 Un.titled's expertise and understanding were invaluable when we were redeveloping our Homeless England directory. From UX design through to technical development, their team quickly grasped an understanding of what we were looking for.

Gareth Thomas, Information manager
0% 40% Increase in traffic
0% 145% Increase in mobile traffic
0% 300% Increase in referrals
Before.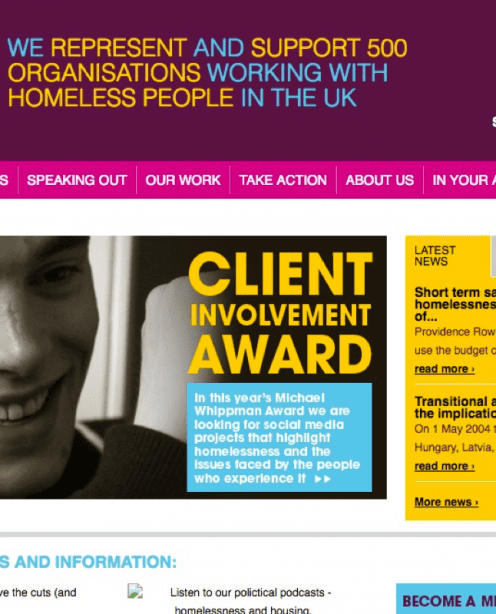 After.