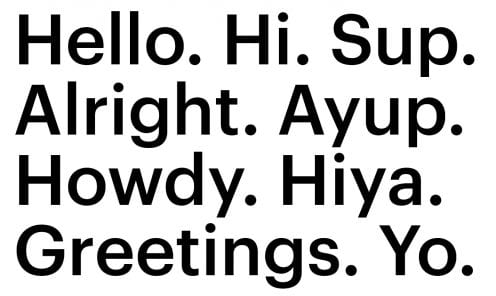 What is tone of voice?
A company's tone of voice is more than just the words that are used. Tone of voice is the way you tell your users how you feel about your own message. This will influence how they see you and how they feel about your message too.
If you don't create a distinctive tone of voice, you risk failing to engage with your audience in a way they'll recognise and respond to positively.
Developing brand recognition with consumers requires consistency and purpose. If your content is lacking in personality or your messaging appears to change frequently, it's harder for audiences to know exactly what you're all about. As a result, your efforts are likely to fall flat, and lose out to a better-branded option (whether or not they can match your product quality).
Building your Brand
It all ties into the concept of brand building. And there's ample reason to build your brand.
Professor Philip Kotler from the Kellogg School of Management in Evanston, Illinois said about brand building: "The art of marketing is the art of brand building. If you are not a brand you are a commodity. Then price is everything and the low cost producer is the only winner."
So you need to do more than offer a good service or good prices. In today's competitive world, you need to register with potential customers in a way that sticks in their mind.
This is where having a strong, distinguished tone of voice can be advantageous. The words you put on screen and paper are one of the most important ways you have of showing people what you stand for.
This isn't just applicable to your marketing efforts. It can and should span all your terms and conditions, every chat and conversation, all the nooks and crannies of your website, social platforms and other communication channels.
The reach of tone of voice
Every word adds to the perception people have of who you are and what you're all about.
If the way you communicate confuses, frustrates or scares them, you can lose their hard-earned trust in seconds.
It's especially important when dealing with sensitive subjects, time pressured tasks, difficult topics or just technical stuff (even your 404 error page). Those are the moments when people decide if you're really transparent, genuine and have their best interests at heart. It's all about creating that desired emotional connection.
Take a look at this 404 page from Mailchimp. It's perfectly in line with their established brand voice, while still delivering a good user experience by providing ways and means to get back to where a site visitor wants to be.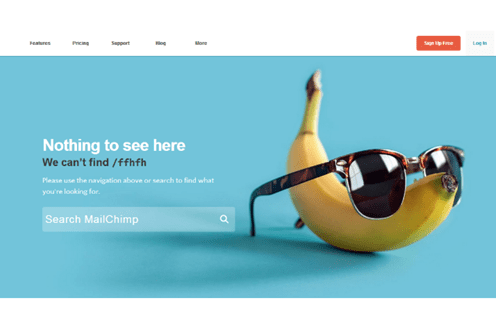 Introducing your own tone of voice
Establishing and then embedding your specific tone of voice across all your communication channels, such as your content team and social media wizards, might feel intimidating.
For tone of voice work to have the biggest impact, we feel you need to involve a mix of voices. These voices need to represent the full breadth of your organisation, including customers.
This is true from the initial stages through to workshopping and implementation. So Senior Management Team, to front-of-house staff, marketing to development, box office to programming.
There's no absolute minimum or maximum number of people, but we recommend a minimum of 4 and a maximum of 10. Any smaller and not enough voices are included. Any larger and it usually starts to become unwieldy.
What methods can be used for tone of voice development?
There are lots of techniques you can use to flesh out the best tone of voice for your brand – celebrity ambassadors, scales of voice, 'we're this, not that', brand charts and more.
To get your tone of voice work going, you need to know and be clear on your mission, vision and audiences.
Typically you'd have this as part of brand guidelines, annual review, audience research or marketing research.
We're also big fans of brand-voice charts, which take the things that best represent your brand, and complete the picture that explains how each trait should and shouldn't be represented in your marketing.
And don't underestimate what having accurate data can bring. By surveying users and gathering relevant information, it makes higher levels of insight possible.
We also can't stress enough the importance of bringing the whole team on the journey. This way, when it comes to put outputs into easily shareable guidelines, the whole organisation is in a better position to adopt these and measure the impact that your tone of voice work is having.
If this all seems a bit daunting, we can help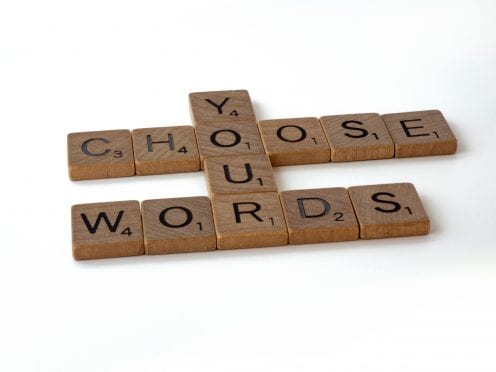 Implementing your tone of voice doesn't have to be difficult but if the above feels daunting or you'd like some guidance, we can help. We have a goal focused, data-driven process to help get the job done.
Led by one of our UX and tone of voice experts and supported by our award-winning marketing team, we can help lead and facilitate the development of your new and improved tone of voice.
What's the process?
Generally, our tone of voice work takes between three and five weeks depending on what you want to include.
We start off by gathering information, carrying out data analysis, helping get a user survey setup, and setting homework for you and your team to crack on with. We run and share outputs from tone of voice workshops and present findings, make recommendations and put together new guidelines that anyone in your organisation will be able to use and help you implement your new and improved tone of voice.
What can I expect from Un.titled's tone of voice approach?
We'll work collaboratively with you, both remotely and face-to-face.
We'll look over whatever info and data you already have and gather more.
We'll organise workshops and run relevant exercises.
We'll present findings, make recommendations and provide easy-to-use tone of voice guidelines.
We'll prepare and lay the groundwork by using real data to orientate ourselves about you, your brand and your audiences.
We'll run and facilitate tone of voice workshops and exercises.
And we'll present it all back to you in a way that you'll immediately be able to use.