Like a brand-new gallery space, this new website will let visitors immerse themselves in the beauty and history of Edinburgh, no matter where they are in the world. The new website will expose our venues and events to new audiences, and provide a space for people to learn about Edinburgh.

Councillor Donald Wilson, Culture and Communities Convener,
What some of our clients say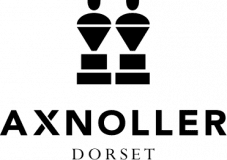 We are absolutely delighted with our new website. It truly reflects our brand and showcases all the best aspects of our stunning venue. We thoroughly enjoyed working with the Un.titled team, as they were incredibly helpful and supportive. We highly recommend them.

Nadia Hassan, Axnoller

0% 150% increase in Website Visitors
"The new website is a core element of our strategy to drive additional footfall while strengthening an important commercial revenue stream, all of which is reinvested back into the city's cultural offering. It is the perfect digital shop window to showcase the rich variety of locations, artworks and curiosities that Museum & Galleries Edinburgh manage and maintain on behalf of its city residents. Together with Un.titled, we have effectively created what will be a 15th venue."

John Donnelly, Chief Executive, Marketing Edinburgh ,
Un.titled can help your website stand out from the crowd. We have specialists on hand to provide you with expert advice regarding the best way to optimise your website for Organic Search. With the SEO landscape having changed so much in recent years, it's important to know what to do, as well as what outdated SEO tactics to avoid.
We have got the skillset to create an SEO strategy tailored to your specific needs, drawing on experience from completed projects across a variety of sectors, such as our recent project with the Royal Institution Venue.
You may be wondering whether SEO is really necessary and sceptical about how much it can improve your business. You might be happy with your current online traffic numbers, but in competitive industries, investing in proactive SEO activities can keep you ahead of your competition by giving your website greater visibility and higher rankings in search results. And when we talk about SEO we don't just mean the technical elements of it, but also ensuring that your onsite content is optimised, and that any SEO-related changes are also built into your UI and UX design. You could have the most beautiful, user-friendly website in the world, but if no one can easily find it in Google or other search engines, then it's all for nothing.
Working with Un.titled gives you the opportunity to effectively boost traffic to your web pages and in turn increase your volume of sales or leads, bringing you tangible and measurable success. We can also support your during your website migration to help you preserve the SEO value of your website, and we have a detailed SEO checklist embedded in all our website development projects.
Once your website has bedded in, we can help you build upon a strong SEO foundation to drive future growth – we've even created a handy SEO checklist for Shopify merchants to help you get started.
Un.titled also provides you with long-term support to ensure that you are not caught out by the constant change of search engine algorithms and consumer desires, ensuring that your company doesn't fall behind. The Un.titled team will always be on hand to provide you with the advice and information you need regarding your SEO strategy and answer any questions you may have.
If you want your business to experience steady growth online, then let's get started. We can take your company to new places and explore its full potential.
Features include
Keyword research
We have plenty of experience of finding the best keywords and combinations. We know how to include them in outstanding, high quality content. This is one of the best ways to bring the right people to your website and convert them into valuable customers.
Page elements
Making sure the right parts of your web pages are optimised for the search-bots is important to your success. Great images make your pages attractive, but search engines won't see them unless you include good descriptions and alt tags. We know how to make sure your pages are optimised for searches and people too.
Internal links
When you make meaningful links to other pages on your website it will help search engines to learn more about your content. We can advise on site structure and page content that will create great user journeys and excellent SEO results.
Link earning
When other websites, blog posts and social media channels share links to your website it's good for your search results. There aren't any short cuts to getting this type of support; you need great content and good contacts. Through years of experience we know the best ways to build your online reputation.
Frequently asked questions
What is SEO?
Search engine optimisation or SEO helps your website to become more visible in organic search results. People who are looking for your brand, product, or service via search engines like Google, Bing, and Yahoo are more likely to find you.
What's the difference between organic searches and PPC?
Organic search results appear when people use search terms online. Pay per click advertisements will also appear at the top of a page and advertisers bid for particular keywords and they have to pay when people click on them.
What are meta descriptions?
A meta description is the text that appears below your page title in a search engine result to explain what your page is about.
Should my domain name include keywords?
Your company name can include keywords, but it isn't necessary.
What's the difference between internal and inbound links?
Internal links go from one page on your site to another page on your site. Inbound links are from other websites that link to your content. Both are valuable for SEO.
What is a sitemap?
This is an index of all the pages on your site. It's a quick reference for search engines of the content that you want indexed.