Un.titled have been hugely instrumental in designing and implementing a website that achieves everything we set out to do. Since launching the new website, online sales have gone from around 45% (where they'd been languishing for a long while) to 65% of overall sales.

Emma Mortimore, Marketing Manager, The Queen's Hall
What some of our clients say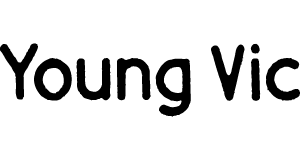 +0% +6.76% increased conversion rate
The Un.titled team have perfectly complimented ours and they very much feel like part of the YV family. Their openness, attention to detail and pragmatic approach has been integral to our collaborations and we look forward to continuing to work with them in the future.

Stacy Coyne, Director of Marketing & Press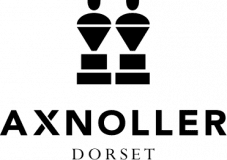 We are absolutely delighted with our new website. It truly reflects our brand and showcases all the best aspects of our stunning venue. We thoroughly enjoyed working with the Un.titled team, as they were incredibly helpful and supportive. We highly recommend them.

Nadia Hassan, Axnoller
There are a number of ways that we conduct research throughout the end-to-end UX Discovery process.  
A vital one is through Google Analytics data. Covering factors such as user demographic, device use, acquisition, search terms, bounce rates and more, this information provides a detailed and actionable overview of who is using your site and how they are using it.  
Additional audience data can be accumulated from you directly. This can cover factors such as audience segmentation in your sector, taking advantage of the specific industry knowledge that you and your team possesses.  
Our research work includes our workshops. These present the chance to look at your website users, their needs and user journeys, and the potential of user-specific content modelling. We go into these workshops with data and insight gleaned from Google Analytics, segmentation data and Hotjar analysis to inform dynamic and progressive conversations. Hotjar for example provides heat maps and surveys that deliver insight into the way users relate to and engage with your website. 
Testing data can also help give us valuable insights, while benchmarking helps examine functionality and user flow on competitor sites. Testing at various points along the process can also provide further input to validate decisions made. This might cover sitemap structure testing, or A/B testing on layouts or design elements. 
From a marketing perspective, we also conduct SEO audits and state of the nation reports. These help analyse a site from a content perspective and pin down strengths and weaknesses. 
When put together, these different areas of research help our team deliver a heightened service to our clients. We aim to cover all bases, and look to take a comprehensive approach that ultimately allows you to benefit as much as possible from our work.   
Features include
User personas
User personas—an early exercise in our signature workshopping process that creates user profiles for each of your audience segments—allow for a better understanding of the type of people that are or could be using your website. Not only do personas help define how your site caters to your audience segments and what improvements could be made to enhance user experience across the board, they also help humanise your visitors and encourage empathy, enabling you to see your work from "the other side".
Focus groups
Getting people to sit down and discuss what's right (and wrong!) with your digital offering can quickly help shed light on aspects of your web presence that you may not have even considered, as well as providing hard data to help clarify your decisionmaking. These groups offer a chance for honest discussion and recommendations that can be hugely advantageous to your organisation, even beyond the digital space.
User discussion
Carrying out conversations with potential users and distributing bespoke visitor satisfaction surveys enable a deeper understanding of who you are as a brand, and what potential customers and site visitors are seeking from you.
Market trends
Analysing current trends and prevalent themes provides the footing required to make positive changes to your approach. Having a better awareness of how the land lies and the competition that is out there enables positive decisions to be made.
Frequently asked questions
What is the UX design process?
All UX design starts with a thorough analysis of your requirements. Only then are designs created, tested and revised. Once objectives relating to core metrics such as brand representation, site mechanics and accessibility have been achieved, designs can then be implemented in the build phase.
Why bother with research?
Simply put, you gain a better understanding of your business. If you're looking for the most up-to-date view of your sector's landscape, our experienced marketers can research your industry, competitors and business trends and create a clear marketing strategy based on your goals.
How can enhancing my UX design save me money?
Good UX means that your site visitors can find what they want effortlessly, increasing conversions and customer loyalty. Who recommends a site where they can't find anything? Conducting the research to push your user experience in the right direction can come at any time in the lifecycle of your web product, but it sees exponential returns when incorporated at the start of a web project, when good practice can be embedded in your site from the beginning.
Will research help me understand my customers?
We know that when your design delivers what your customers want and the experience makes them feel good too, they will keep coming back. Getting to know your customers via actual feedback helps all of your internal stakeholders understand what gets the most traction, so you can channel your efforts into real benefits, not imagined improvements.